Dina Maghawry: Jewellery Showroom Re-Opens in Zamalek
11AM-11PM, closed on Friday -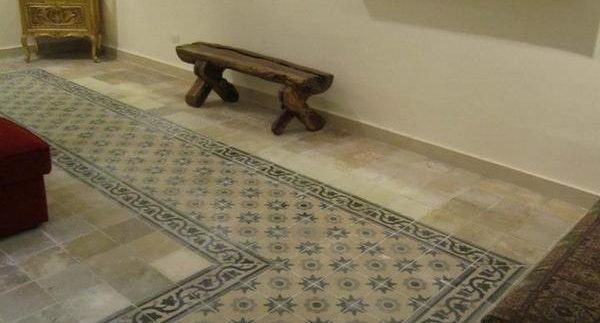 Having been in the market for years, Dina Maghawry's work is far from conventional or stereotypical. Her jewellery collections have come to stand out in terms of style, design and concept – in a way that not only accentuates the ladies' look but also keeps them coming back for more.
Opening a showroom in Zamalek back in 2003 that served local and international clients both regular and new, Dina has now made a comeback with a new showroom. Re-opening in the last week of August, the revamped showroom is artsy, clean-lined and elegant, with a distinct Mediterranean feel to it. Nestled along Hassan Assem Street, a small canopy with the shop's signature on it helps locate the showroom, while white-washed walls and greenery make the entrance warm and inviting to passersby.
The shop is filled with display cupboards, including old vintage ones, boasting the various jewellery collections – each collection is unique and identified by an overhead plaque. With a love and appreciation for Egyptian talent, Dina made sure to include photography, furniture and paintings by fellow artists in the showroom's décor, and in the future plans to invest in collaborative events and work with other young talented Egyptian artists.
Her latest collection, Nubia (a.k.a El Gamar Buba), steals the show and incorporates yellow-plated copper and crescent shaped pieces with semi-precious stones. Other collections on display include Objet D'art which is bohemian inspired and flowery, using bright enamels adorned with chunky semi-precious stones. Some of the funky colours used in the collection include lime green, sky blue and neon yellow.
Patrie – derived from patriotism – is a very different yet authentic collection. Dina expresses her love for Egypt through the use of culture relevant symbols such as the old Egyptian flag, five piaster coins and even the iconic eagle of the current flag. Patina, which is more of a vintage collection, focuses on rustic diamonds and uses random motifs.
The showroom and its layout are very appealing, where the collections' are displayed in an enticing fashion that is clear and easy to browse through. One of the greatest advantages is that there is something to be found for everyone, regardless of budget. Bracelets, earrings, necklaces and rings can start at the friendly price of 150LE and can work their way up to 1,500LE, with the average price of items ranging between 500LE–800LE, depending on the piece, raw material and collection.
Dina also has other collections coming up to look forward to; Al Fallaha honours the Egyptian women of the countryside and uses gold-plated copper pieces and semi-precious stones in its designs.
Whether you're in the mood to pamper yourself or are going crazy trying to find a special present for someone, the Dina Maghawry showroom should definitely be on your list of stops.