Doğtaş Exclusive: Contemporary Furniture in Heliopolis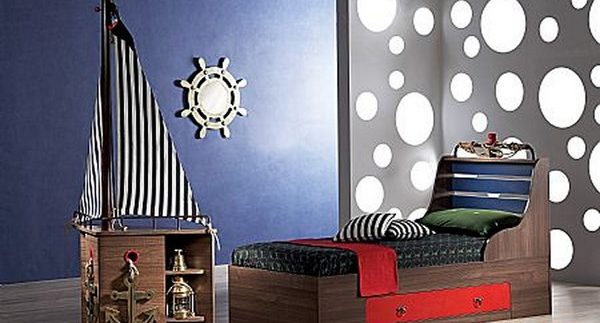 The black, white and yellow signage helps Doğtaş Exclusive to vividly stand out on El Thawra Street; the brightly lit glass front shows off the immaculate showroom on the inside. Designed in Turkey, the home furniture competes with other, contemporary modern brands existing in Cairo.
In anticipation of furnishing a house ourselves, we headed inside to see if this place would meet our expectations.
We began meandering our way around the displays set up as rooms in a house, closely followed by the shop assistant. Although we found this annoying at the start, we found him incredibly helpful when we became curious about prices. Although there were no price tags on the items of furniture, amazingly, he was able to give the majority of prices off the top of his head and if he didn't know, he'd helpfully run off to check.
On the ground floor, there was a mixture of living spaces and complete bedroom sets, helping the buyer to visualise the end product. One of the first bedroom sets to catch our eye was a dark wooden bed with built in side tables, a matching chest of drawers with a tinted mirror attached and a large wardrobe in the same style. The designers have incorporated blue LED lights into this collection by using them around the bottom of the bed and the sides of the wardrobe.
We noticed that the chest of drawers had rather inconvenient handles; you have to push them in at one side to make them flip up before you can grab them. However, this could either be seen as awkward or innovative, depending on your point of view. This three piece set costs 54,000LE.
Doğtaş also stocks a range of living room furniture – mainly sofas, coffee tables and statement television stations. Most of the sofas are soft material and come in a range of colours which varies depending on the style. Disappointingly, most of them were terribly uncomfortable and range from around 20,000LE to 30,000LE. Our personal favourite, however, was a set of three, small, lilac and diamante sofas (35,000LE) and a matching chaise lounge (85,000LE), which would be perfect in a bedroom or small seating area.
We clambered up to the first floor and were greeted by more of the same, but with the addition of children's bedroom furniture.
An award-winning, nautical-themed boy's bedroom is readily available. All the furniture – bed, chest of drawers, desk and wardrobe – are dark wood with red and navy accents and stripes. There's even a mock ship sail proudly stood at the bottom of the bed. Such a sea-faring arrangement would cost 23,500LE all in, including the mattress.
There was also an equally charming set for a girl's room, with a single four poster bed with white nets adorned with small pink flowers. The desk, chest of drawers, wardrobe and bedside cabinet were also in the same pink and white colour scheme and were priced at 24,000LE, but go up to 27,000LE if you were to add under bed storage and a bookcase.
Doğtaş also sells dining furniture, bookcases and buffet bars, many of which feature clever and state-of-the-art hinging techniques. However, the accessories on display such as rugs, lamps, plates and glasses are not for sale, just for decoration.
This place is sure to give home-makers a good idea about the kind of things they might want in their home, as well as the things they can definitely go without.