Down to Earth: Zamalek Homeware Haven
10 AM - 11 PM Monday through Sunday -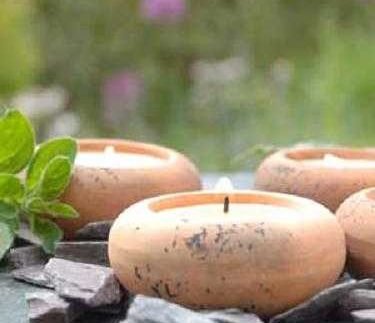 There is certainly no shortage of home accessory
stores in Cairo. With Zamalek's plethora of boutiques shaded by tree-line
streets, it is easy to miss some of these quaint shops. Even with its clandestine location on a side
street, a few steps below street level, Down to Earth stands out from the
crowd.
The tiny shop has been open for five years on El Sayed El Bakry Street
and is just big enough to comfortably house its merchandise. A varied
collection of knickknacks is prettily displayed in rich wooden cubbies. Down to
Earth has everything from funky frames and elegantly embellished decorative
boxes to artwork and furniture. A small collection of model vintage cars and
carriages (350LE) caught this reviewer's eye, while two structured beanbag
chairs looked cosy and cool enough for lounging at 950LE. Prints of portrait
photography and floral sketches (150LE) line the walls wherever a shelf is not
displaying a unique ornament. Dishes of fragrant potpourri are set out, lightly
scenting the store with floral and spice.
An inspired dining table could easily be decorated with
accessories from Down to Earth. Several plate sets were on display in various
styles. The collection of napkin rings
was fun and fresh, including sheer champagne-hued fabric curls, bands of
leather, dyed teal and a whimsical bunch that resembled brightly coloured
cocktail rings.
One of the best finds in the store for a frugal
shopper was the shelf of thick, colourful hand-poured candles. Shown in three
different and generous sizes that ranged from 25LE to 55LE, the candles look
like a lot of burn for your buck. The
decorative oil burners (15LE to 30LE) and variety of scented oils (7LE) are also
a good value.
The majority of items at Down to Earth are not only
well-selected on both aesthetic and quality bases, but are very well-priced. This
is a great location for adding a few new touches to your home or finding an
ideal housewarming gift; you are sure to find something for a variety of tastes
from classic to modern.