El Shazly: Design Your Own Furniture in Dokki
26, Omar Ibn El Khattab St.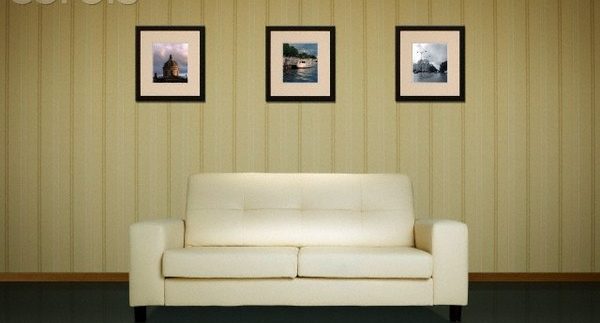 Furnishing your house can be the utmost
shopping experience or a ticket to hell. Or, to be more accurate: it depends on
how lucky you are with finding the right furniture shop. So does El Shazly
qualify as such?
Situated on the relatively obscure side-street of
Omar Ibn
El Khattab, El Shazly isn't that
easily locatable yet at the same time, it's also hard to miss since you'd
seldom find furniture shops in this area.
The display window is not the most eye-catching. Despite the beautiful items available on
display, their jam-packed arrangement might be a turn-off at first glance. Once
entering the shop, you realize that this cramming technique is more of a necessity than a choice due to its small
size.
However, the furniture
remains a force to be reckoned with. Styles range from classic to modern to
comfy American. A large off-white classically designed chair that has contemporary
silver lining costs 4900LE, while a set made up of a three-person love seat and
a two-person one with beechwood structures costs around 4400LE. As for
tea-tables, El Shazly has a good variety of them, with prices falling within the range
of 1000LE.
It must be noted though
that a huge portion of El Shazly is completely dedicated to kitchens. A modern
brick-red kitchenette with silver accessories measuring 1.2 metres costs around
3400LE. While a classic, dark kitchen (12 meters) could reach 16,000LE,
excluding the cost of the interior accessories.
El Shazly doesn't just
stop at that; providing a custom-made furniture option, the shop pretty much
becomes the client's oyster. They can have any piece made for you, whether you go
ready with the desired design or have it picked out from one of their
catalogues.
El Shazly deals with Print
Shop as their standard textiles' supplier. Nevertheless, you can bring your own
textiles if you do not wish to use Print Shop's. The latter option would
translate to both widening your choice of textiles and sometimes even
decreasing the cost of the piece.
Being a furniture shop,
El Shazly has no price-tags whatsoever. Yet, their salesperson was extremely
nice, helpful and knowledgeable about the furniture.
Overall, if you're
looking for a cost-friendly furniture supplier flexible enough to give you the
upper hand in designing your own furniture, while also providing above-average
quality, then you've definitely found your match.