El Taiser Optical: Stylish Knock-Offs for a Price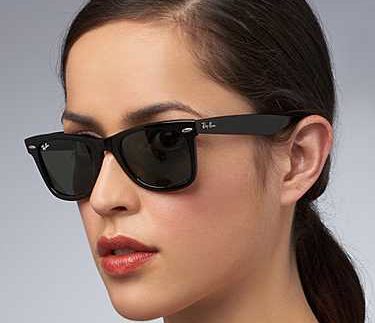 Just because the Cairo weather is cooling down doesn't mean
you shouldn't buy a new pair of shades. Sunglasses in Cairo are a year-round necessity because of
the sunny climate; so they're always in style!
While we dig a pair of Ray Ban aviators or
mod-styled frames by Dior, many of us would rather not drop a few thousand
LE on a designer sunglasses purchase – so why not pick up a quality
knock-off model?
Located on the corner of Nubar and Mohamed Mahmoud Street
in Downtown, El Taiser Optical sells quality knock-off shades, although the price is
something to be reckoned with. The shop is small, which makes the selection
smaller; but there are also some unique finds that you may not see at larger
chains around Cairo.
A funky pair that mimics the style of
Roberto Cavalli (420LE) literally took up half the face. Dotted with metal
beading around the lenses and finished with a black and white design around the
earpieces, the glasses are fun and perfect for an understated, sophisticated
touch. Whilst the glasses definitely caught our eye, 420LE for a knock-off pair
of shades is a little ridiculous.
Glasses fashioned after the well-loved
style of Ray Ban Aviators come in pink and white frames, as well as your
standard gold and silver at around 240LE a pop. For the same price, you will
find the brand's Wayfarer look in two different sizes. We had to grab a pair of
understated burgundy frames.
The shop also carries glasses fashioned
after the designs of lines including Armani, Chanel and D&G. While they
don't make prescription glasses on location, fitting is available if you bring in your own lenses.
The shop's quiet nature and small area work
well when you are not up for being bombarded by merchandise, though the shop
attendants are friendly and ready to answer any questions that you may have.
While some of the prices are overtly sinful
for a pair of mimic frames, their job at replicating is near flawless; to the untrained
eye, the fact that these frames aren't true to the designer name is hardly detectable.
If you're looking for a new pair of
sunglasses in popular designer styles and true authenticity doesn't matter,
stop by and take a peek for yourself.