Fair Trade Egypt: Empowering Purchases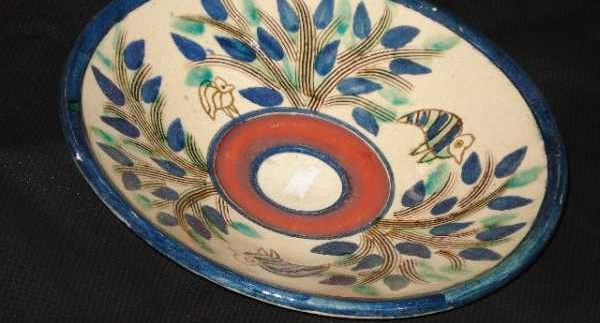 Who in
Cairo doesn't like knowing that their money is being well-spent? Of course, we
love quality goods and pretty little things to adorn our lives, but if buying
an item can support a worthy cause, the purchase is all the more
satisfying.
Located in Zamalek, Egypt's
Fair Trade Centre is packed with beautiful, hand-crafted and socially
responsible Egyptian products.
Fair trade
goods are produced by disadvantaged artisans and sold at fair prices in an
attempt to create economic sustainability for them. It is a powerful economic tool for these individuals
that helps them make a fair profit on the products that they produce, allowing
them to live more fulfilled lives.
The Zamalek
showroom is a project of The Egypt Craft Centre/ Fair Trade Egypt, a non-profit
organisation. Don't be turned off by the modest entrance; the shop opens up to
a varied assortment of colourful crafts. Upon entering the shop, you will find
a desk filled with literature about this fair trade initiative and other
economic sustainability projects in the area.
Across the room sits a collection
of plain, woven floor mats (95LE). Large candles in terra cotta holders for
under 30LE, sheaths of handmade paper for 2.50LE, and decorative paper maché
boxes for less than 10LE are just the beginning. A section of the shop is
devoted to jewellery ranging in style and price according to the artist. A few
simpler beaded necklaces are available at 24LE, while more intricate pieces
with stones are sold for 36LE.
The home-ware
section of the shop proved to be the highlight, with a great selection of
uniquely painted ceramic dishes. Varying in size and design, smaller trays cost
60LE while large serving dishes and bowls are available for around 200LE. The
brilliant colours and original designs of these ceramics would surely brighten
any home. Beautifully crafted wooden
dishes and toys are nearby, with a lazy Susan-style appetiser tray for 237LE
and a train car for 66LE.
Reasonably
priced leather goods, such as a purse for 150LE, as well as durable cloth
laptop carriers for 113LE are sold here, in addition to scarves (40LE), bed
covers (165LE) and patchwork stuffed animals (38.50LE). With many more one-of-a-kind goods available
here, we recommend checking out this fair trade centre for yourself.