Femina: Overpriced & Outdated Women's Wear in City Stars
City Stars, Omar Ibn El Khattab St.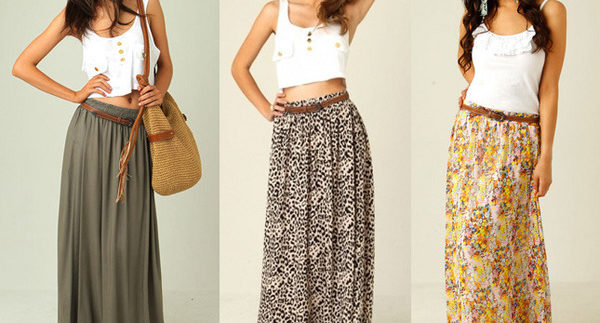 There are two types of expensive clothes found in Cairo; the type that offers quality and style, and another that offers quality and no style. Femina
falls into the latter. Located on the third floor of City Stars' phase one,
Femina carries a wide variety of casual and evening wear.
The shop is colour-coordinated making it easy to
locate your desired items. The sales attendants thankfully don't hover of you
and let you do your own thing.
Femina carries skirts in all lengths and styles.
Maxi skirts are available in navy blue and brown with baby blue flowers that come
with a brown belt (399LE). Other styles include buttoned-up skirts for 300LE; while
a purple knee-length skirt sells for 199LE. The layered skirts
that every girl in Cairo seems to own are also available for 300LE, in all the colours
you could possibly think of.
There are also accordion pleated skirts on offer.
You can also find office-appropriate straight trousers,
white shirts and blazers. Skinny trousers are available in colours like orange
and green (250LE).
Jersey blouses in retro patterns and daring colours for 300LE can also
be found; chiffon blouses can be spotted around the shop. The only item that was
of interest among all the others was a green polka-dotted blouse (249LE).
Tunics are also available in abundance; a jersey tunic with a female face
printed across the front sells for 169LE. Other available items include short
denim jackets for 249LE. The shop stocks a collection of ankle-length dresses.
A leopard print chiffon dress was priced at 800LE, which was hugely overpriced since
its fabric looked immensely cheap. You can also find faux fur vests (300LE) and
boleros. Wool trousers are sold for 250LE in colours like grey, brown and
black. Femina also carries cardigans with prices starting at 100LE and chequered
shirts for 150LE.
At the time of our visit, several items were on sale. A pair of grey trousers
were down to 100LE from 199LE; knee-length dresses were for 100LE
instead of 400LE; and a
buttoned-up shirt was available for 140LE- down from its original price of 199LE.
Stacked to a corner, Femina has a limited selection of evening dresses
in a variety of designs. Although most of them are quite elaborate, the
simplest of the designs was a red knee-length jersey dress with a sequined
empire waste (399LE).
Femina wouldn't be our first stop if our wardrobe was
screaming to be refreshed, but if you happen to be at City Stars, passing by the
shop, you might as well take a peek.