Gawharet El Fan: Musical Instruments in the Heart of Downtown Cairo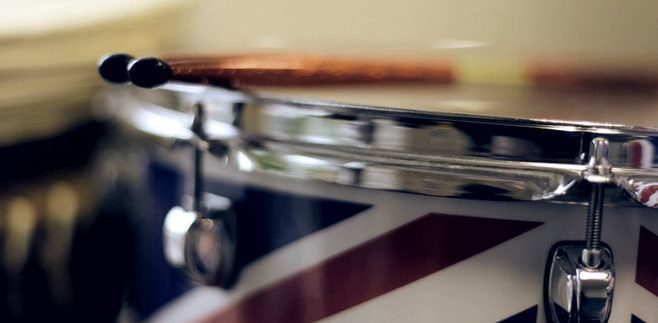 Known to almost all musicians in Egypt, Gawharet El Fan lies on Mohamed Aly Street – the epicentre of buying musical instrument for over 120 years.
While it has expanded to several branches, we chose to go to the original store, and we would recommend you do too, for several reasons; first, the storage, manufacturing and workshops that belong to the company are all there, so what you don't find inside the store they can get from storage within minutes. Second, this is where you'll find the biggest selection of percussive instruments, drums and their accessories anywhere in Egypt. Third and final, if you don't find what you're looking for in the store, you're still in Mohamed Aly, so you can walk to the next shop and look there.
Mohamed Aly Street boasts the biggest instrument market in all of Egypt, and it's where you'll find the cheapest prices too, so don't be afraid to haggle, especially if you're buying large quantities
Gawharet El Fan boasts that it was the first store to sell more than one type of instrument and, for most part, you can indeed find almost any instrument you're looking for. In the string family, you can find acoustic, electric and bass guitars, lutes, violins and cellos. Moving to percussive you can find keyboards, xylophones and many different types of drums be it Indian or African. You can find also find drum kits and cymbals, woodwind instruments and brass.
Additionally, you'll also find sound equipment like speakers, amplifiers, mixers and microphones.
A Cort acoustic or semi-acoustic guitar costs 400LE-1000LE and even lower-grade brands like Fitness or Suzuki will set you backs 300LE-500LE, while electric guitars range between 1000LE and 2000LE. Mapex drum kits cost around 3600LE – not including cymbals – however Gawharet El Fan owns distributing rights to Sabian Cymbals; a much higher-end company with models like the SBR costing 1200 LE and B8 Pro models costing 2400 LE.
Violins, meanwhile, here come in all sizes with prices ranging 200LE-2000LE.
We found the weakest section to be the keyboard section which was made up of unknown Chinese brands with prices ranging 500LE-1000LE; they may not sound completely terrible, but there's no guarantee on their life expectancy. Even the Yamaha pieces looked like lower grade models compared to the stock at the Yamaha dealership in Heliopolis.
You can call ahead and check if what you're looking for is available before you go. The people who work at the store are very polite and will whole heartedly help you.
All in all, whether you end up buying your instrument from here or not, this is definitely the first stop you should make.