Ghazl Banat: Select, Trendy Women's Wear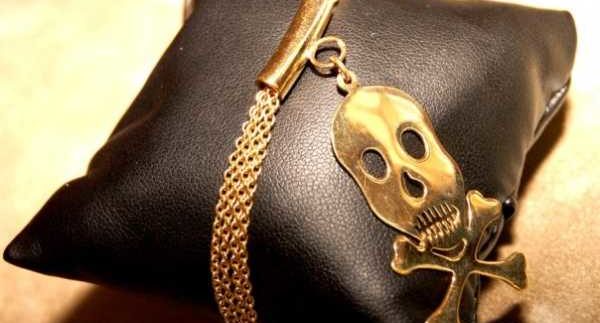 Once a fashion desert, Cairo's quickly becoming trendier with a barrage of small boutiques popping up around the capital and offering funky fashion finds that used to be out of our reach. Ghazl El Banat boutique joins the fashion oasis of Zamalek with a selection of women's labels from the USA, UK, Australia and Brazil.
Located on the first floor of a quiet Nile-side building in Zamalek, the boutique has a room devoted to local fashion accessories label Horreya Designs, while another room displays several large paintings by graduating art student Dalia Sabet that are worth checking out. The front part of the boutique stocks a select collection of women's clothing and accessories, including Frankie B. and Rich and Skinny jeans, Twenty8twelve day dresses, Hebz by Heba Elawadi t-shirts and embroidered scarves by Dress Gallery. The boutique also stocks jelly sandals by Melissa, a selection of Toy Watches and jewellery by Hana Elawadi in gold-gilded cabinets.
Sienna Miller fans eager to imitate her boho/rocker chic look will be overjoyed at the boutique's selection of relaxed t-shirts, teeny-tiny dresses, studded belts and stonewashed jeans by the actress's label, Twenty8twelve. Prices range between around 400LE for t-shirts up to around 2500LE for a lime, sleeveless short dress that would be perfectly paired with open-toe heels. All other dresses on display are brightly coloured, short and young; perfect for a night out on the town. A black and white dress by Dress Gallery also caught our eye for its simple, ruffled white top and tight black skirt. Another highlight is a Dress Gallery peach scarf with cream crochet details.
Fans of the Melissa Jelly shoes may be disappointed that the displayed selection is limited to flat sandals and doesn't stock the Melissa for Vivienne Westwood heels. Hana Elawadi's jewellery includes florescent plastic charm bracelets for90LE a pop, as well as silver or gold-plated bracelets carrying the evil eye, the kaf and other ethnic symbols. We liked a golden chain with a large skull and bones, a perfect accessory for a tough-chic look. The store also displays jewellery by Lebanese designer Rana Mikdashi, a more mature selection of large stone rings and a collection of earrings inspired by sea rocks on the Lebanon beaches.
The one sour point in the boutique for us is their swimsuit collection, which was limited and overpriced: 1500LE for a basic swimsuit cover-up is too expensive in our books. The boutique also stocks a selection of breathable workout clothing, including handmade shorts, tank tops and loose t-shirts by Brazilian label Planet Body. Again, prices here seem unreasonably high; 400LE for a t-shirt or tank top is an investment that some may not be willing to make.
Nonetheless, Ghazl Banat provides a short but sweet shopping spree for the young, trendy and well-accessorised Egyptian woman. Be sure to check out El Horreya Designs and the art display room afterwards.