Gift Carnival: Wrap Your Presents in Maadi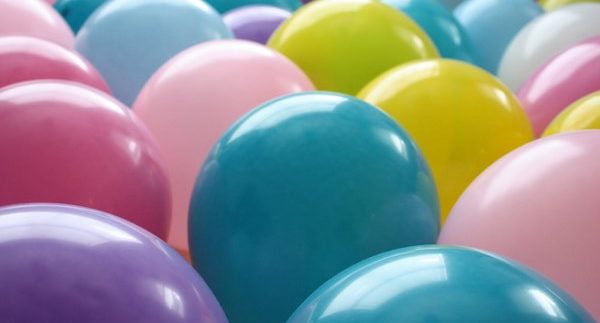 The next time you have a birthday and find yourself in Maadi and are at a loss of where to wrap it, head to Road 210 in Degla where Gift Carnival is located.
Located right next to well-known supermarket,
Kimo
, the seemingly small shop has been around for years. The upper level is more likely to be more useful in terms of gifts, seeing as, strangely, the lower level is a furniture shop.
Gift Carnival has a variety of wrappers, bows, ribbons and such to make gifts as festive as possible and prices range according to size and amount of supplies used. . While they had a lot of plain balloons, the occasion-specific ones were out of stock, although you can also grab some helium balloons (8LE each). Gift bags are also available in surplus, with prices ranging about 10LE. Celebratory cards (12LE) are offered in great variety, many of which were simple and appealing, without being too tacky or fussy.
Apart from gift accessories, you may also find the gift itself while roaming the shop. A definite highlight, and one of the nicest items we've seen around, were porcelain travel mugs (100LE) in a range of vibrant colours and patterns.
The shop also carries lightweight storage pieces – essentially a straw chest of drawers – at a very steep price of 790LE; single baskets are also available, most useful for storing small items and knickknacks. Interestingly, the Gift Carnival had quite the selection of scarves claiming to be Burberry and Gucci, at 100LE to 150LE.
Other household items include candles; a large one was discounted from 260LE to 130LE, while scented candles come at a much more reasonable price between 20LE and 40LE. Gift Carnival also has a range of kitchen utensils such as egg whiskers, cheese graters, cheese knives and vegetable peelers – all around 20LE each.
If you're looking to decorate your Christmas tree, the shop also has a bunch of tree ornaments available. Though not very exciting or unique, a box of large round ornaments, with two per packet, costs 25LE.
The knickknacks are endless at Gift Carnival. Louis Vuitton inspired lighters, refrigerator magnets, decorative boxes, pillows, stuffed animals, there appears to be no restricted theme.
If you're looking to wrap a gift or buy a helium balloon than Gift Carnival is likely a good stop.