Harley Davidson: Motorbike Haven in Zamalek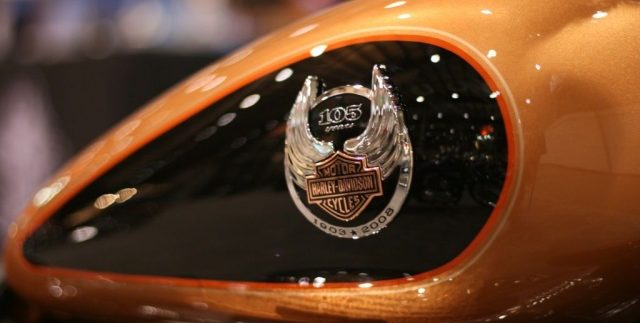 With more and more bikers hogging the streets of Cairo, there's no better biker gang to be part of than the city's hogs of Harley Davidson themselves. With that said, the Harley Davidson shop offers the best of Harley's motorcycles, services and equipment needed to head on the road.
Located in the heart of Zamalek, the shop offers the biking brand's latest and most classical motorbikes, as well as accessories, parts and clothes to make you look like a bad-boy. They even offer customers the option to customize their own exclusive motorcycle.
Set with high tables and high seats the two-store venue offers its regulars and new customers a welcoming environment to socialise with others over the joy of riding a Harley.
As any Harley fan already knows, the bikes come in different categories – or families. The first floor of the store is dedicated to showcasing the different families so a potential customer can understand the difference and find what's most suitable. The knowledgeable and friendly sales people pleasantly took us around the shop to enlighten us with what Harley Davidson all about.
Easily driven and lightly handle, the smallest model is the Sportster. With an engine displacement of 883cc and ranging between 70,000LE and 100,000LE, the Sportster comes in two different colours; solid black and sand-camo.
Another family, known as Dyna, includes a fully-customised, chic white-pearl Fat Bob type Harley with a 1585cc engine, as well as a black, Wide Glide chopper, daringly designed with fierce flames, both ranging from 110,000LE to 190,000LE.
Placed by the window were the VRSC performance bikes, known for their distinctive blend of Harley and Porsche designs. Available was a new liquid cool orange with red candy colour Night Rod with a 1250cc engine, as well as a new V-Rod Muscle in an amber whiskey colour and black flames, ranging from 205,000LE to 209,000LE.
One of the most classic families available in the store was the Soft-Tail Family, known for its refined style, as well as its rigid mounted engine. On display was an Orange Soft-Tail Springer with a 1700cc engine and a Black Fat Boy, also 1700cc, ranging up to 200,000LE.
Grabbing most of the attention was the largest of Harley family, the Touring Family, known for gracefully taking the road, with a high output 1700cc engine. Available was a new Road King, designed with midnight pearl and white pearl blush colour theme. Another was a fully customised used Road King burnished with amber red and sunglow red glaze ranging upwards of 200,000LE.
Dedicated to Harley's customary garments for men, women and the little ones, the second floor apparel includes helmets, boots, leather jackets, Harley branded shirts and gloves.
Helmets come in a variety of types, with half-helmets ranging from 1200LE to 2000LE, three-quarters helmets at 1800LE-2300LE, as well as full-faced helmets covering the entire face ranging from 2000LE to 3500LE.
Meanwhile, high-rise boots sell for between 2000LE and 2500LE, and low-rise boots for 1400LE to 1800LE). Gloves (500LE-1000LE), Harley goggles (1300LE), freedom backpacks (960LE), as well as a collection of wax to polish your bike are also stocked.
Also on offer are padded leather jackets ranging from 4000LE to 5000LE for the winter and mesh jackets (2000LE) for the summer.
Overall, shopping– or more likely, browsing – at Harley Davidson is quite an experience. Between the friendly sales staff and the overall welcoming environment of the shop, Harley sure does know how to impress their customers. If that's not enough to convince you, they also offer free test rides.