Hedeya: Colourful & Vibrant Kids' Shop in Mohandiseen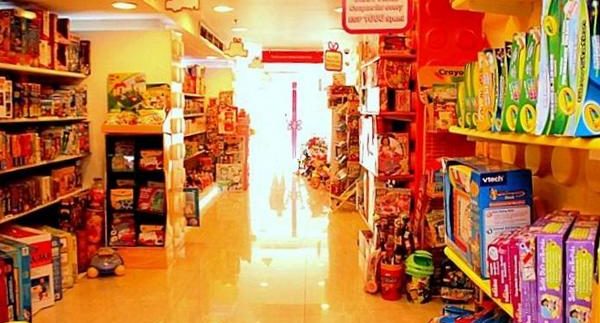 Bearing the name of 'gift' in
Arabic, one might mistake Hedeya in Mohandiseen for a run-of-the-mill
gift-shop. You know the kind; full of cheap, poor quality knickknacks. However,
despite it being a kids' store, Hedeya promises a huge range of gifts,
toys, accessories and necessities for
kids, ranging from the newly born and stretching all the way to the needs of Cairo's
young teens.
Right across the street from
Cilantro, Hedeya is situated on Nadi El Seid Street. The pink, ribbon-shaped
door-handle serves as a good introduction for what lies behind the store's
doors.
Inside, you find yourself stumbling
upon all different kinds of toys. Girls could get easily lost in the vast
collection of dolls; ranging from Baby Born (around 400LE), Barbie (around 129LE)
and other less expensive alternatives. As for boys, they have a variety of
miniature cars and guns to choose from.
As for the less obvious toys, Hedeya also has a lot to offer. There's an
entire corner dedicated to handicraft toys, as well as colouring books and Lego
sets. The store also provides colourful choices of schoolbags, lunchboxes,
flasks and cartoon-patterned plates. As for the slightly older end of the
demographic, there's an entire stand decorated with girls' hairpins and
accessories, all bearing the brand Perlo
The upper floor is entirely
dedicated to baby products. Everything you need for a baby from birth and perhaps till their first or
second year could be found upstairs. Products including baby-bottles,
carrycots, strollers, car seats and much more are all available in different
shapes, sizes, colours and brands. Hedeya also offers the service of
registering baby-shower lists for expecting mums; a fast-spreading trend
nowadays in Cairo.
Upon arrival, we were approached by
a nice, friendly member of the store's staff, politely asking if we need any
help. However, the friendly staff is not all that Hedeya can help its customers
with! They also provide the occasional free gift voucher, immediate home
delivery and three-month interest-free payment plans for larger items.
Furthermore, there's a special discounted section where you can grab products on sale. Nevertheless, that section wasn't advertised particularly well.
All in all, the store seems rather
promising. Yet, we wished for a better arrangement of the products; at some
point they all seemed to be a bit too crammed into the space; making for an
inviting shopping experience. Despite this; Hedeya is ideal when looking for a
gift.