Hip: Cairo Designer Boutique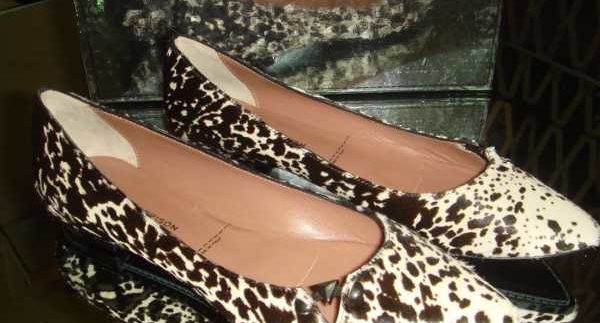 With the opening of designer department
store Beymen and boutiques such as Queeny, Ghazl Banat, Ego and Hip, it seems that Cairo
is slowly growing into its element as a potential regional fashion player. Even
better, designer brands such as Salvatore Ferragamo, Kenzo, Max Mara and Escada have opened
up around the city, with Burberry and Louis Vuitton planning to open soon.
While most boutiques have limited and
definitely questionable selections of designer brands– dominated too heavily by
flash, pomp, feathers, satin and sequins– you can always find fashion solace in
Hip.
Hip caters to, ahem, hip
Cairenes, who understand the difference between Lanvin and 3.1 Phillip Lim, and
wouldn't mind mixing up their Current/Elliott jeans with a pair of Sigerson
Morrison flats.
The Hip customer is definitely trendy,
young at heart and interested in understated day pieces with superb tailoring by
the likes of Collette Dinnigan and Preen, while evening wear is usually
adventurous and extremely feminine, as represented by Mathew Williamson,
Giambattista Valli and Zac Posen.
Accessories are equally funky, with leopard
print Sigerson Morrison flats, round-toed and bowed Lanvin pumps (4500LE) and
snakeskin Zaglioni bags. Lanvin necklaces and bracelets are also available for
a starting price of around 5000LE for the bracelets and almost 10,000LE for the
necklaces.
Yes, please pick your jaw off the floor.
Fans of Alexander McQueen will be delighted
at the boutique's selection, which includes a dark denim zipper shift dress
(around 2500LE), while those craving a little Balmain will have to fork out
over 12,000LE for a gold sequinned tunic. Mathew Williamson's colourful and
often bejewelled creations will cost you around 10,000LE, while a more subdued,
wine-red Jil Sander evening dress costs 4500LE.
A selection of interesting and lesser-known
brands include David Szeto's flamboyant animal-print
shirts (3200LE), All Dressed Up's sophisticated off-the-shoulder dresses in
muted greys (around 3500LE) and Jo No Fui's embellished and torn black gauze shirt
(9000LE).
While Hip obviously caters to an Egyptian
customer that can easily hand over several thousands without batting an eye or
selling a kidney on the black market, what sets this boutique apart is its
amazing seasonal sales, which often reach reductions of 80%. So, you can stop trying to sell your firstborn and wait till a Lanvin
leather necklace reaches 2000LE and a McQ dress costs 1000LE.
The boutique's First Mall branch has a very
slim selection, with three or four racks divided according to the sizes. Shop
attendants may follow you around or tactlessly point out that you should aim
for a larger size, but don't let them dampen your shopping-frenzied spirits. The
shop's Facebook
group regularly uploads photos of their new collections, with items' prices
and sizes clearly listed.
Hip is an excellent source of designer
clothing that steers away from monogram overload and focuses instead on
bringing the fun and funky back into designer fashion in Egypt.