Hobby 25: A Haven for Cairo's Tinkerers
82 El Emam Hassan El maamoun St.

10:00 AM to 05:00 PM Except Fridays -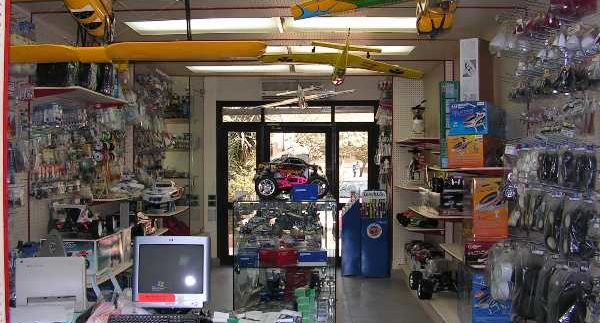 It's safe
to presume that almost every single boy in Egypt had a remote-controlled toy
car growing up. If it was big, then it was cool; if it was fast, then it was
cooler; and if it flew, you were a playground rock star. Fast forward to
adulthood and having a remote-controlled car just doesn't have the same cachet that
it did back in the old days.
Looks like someone forgot to tell the boffins
behind Hobby 25: one visit to their Nasr
City location and you may
find yourself walking out with a scale model of a dune buggy capable of doing
close to 100km an hour.
Located
around the corner from Al Ahly Club and next to Cook Door, Hobby 25
is a small shop packed from
floor to ceiling with everything possibly needed to build, customise and turbo-charge
your own remote-controlled vehicle. The
shop's centre display carries toy monster trucks in some sweet colours, while
canary yellow toy gliders hang from the walls.
Hobby 25 is the official
Egyptian dealer for international toy car, truck and airplane brands like
Thunder Tiger, FG and Great Planes. Regular cars are available, but also gasoline-powered
4×4 jeeps, hovercrafts, speedboats, airplanes and Nitro-powered helicopters sit
side by side in an impressive array like units in a plastic army. The owners
are also the shopkeepers, and are a welcome resource if you happen to be lost
or need some advice on the best way to spruce up your latest project.
Hobby 25 describes itself as 'Egypt's first
real hobby shop;' and those words are true, as long as that hobby is building
and tinkering with remote-controlled vehicles. The supersized and turbocharged
children's toys come with an appropriate price tag. So, if you've decided to
take this up as a hobby; then be prepared to shell out some serious cash: prices
range from 1600 for the least expensive RC 4×4 to upwards of 7000LE for a
gasoline-powered model.
However, for
those so inclined, and especially for mechanical engineering students and
enthusiasts; Hobby 25 is where it's at.