@Home: Chic Home Accessories in Dokki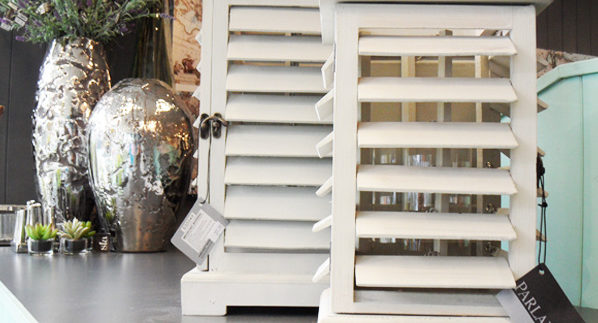 On the bustling Michel Bakhoum Street, @Home is amongst an array of different venues and fashionable home shops but is by far the largest. We were drawn in to @Home by the tasteful window displays of vases, lanterns, lamps and various other decorative items.
The store
is a spacious one, both wide and long with shelves stacked with beautiful
things. Not all the items are strictly categorised and the prices are very
unclear; the last two or three digits of the bar code are usually the price,
making browsing a little overwhelming and confusing. The shop assistant haunts
you as you saunter around; whilst this is annoying, they normally know all the
prices off by heart
and if they don't, they'll check sharpish.
They sell almost anything you can think of to
make a house homely; from large, leather, two-seater sofas (17,000LE) and
colourful cushions to tiny, decorative glass pebbles (up to 75LE per
1.5kg bag). We also spotted a collection of elegant fake flowers made from gems from 45LE to 150LE. To put
these in, they have a large collection of vases; tall, short, fat, thin, glass
and porcelain, usually in neutral colours. A more unusual metal vase in the
shape of a fish was priced at 450LE.
They also have a range of candles which come in all shapes and sizes –
literally. They have heart and rose shaped tea lights (95LE), larger sail boat
candles (125LE), even life-size cupcake ones (95LE) along with traditional
cylinders and sparkly candlesticks. Some of the candles boast that they burn
for 90 hours but even if they do, compared to the others, they didn't really
smell of anything.
@Home also stocks a range of lanterns, candle sticks and tea-light holders in a variety of styles; some white, shabby chic, box lanterns with shutter style slats would set you back about 260LE, whilst a classical glass and silver lantern costs between 390LE and 450LE depending on the size and shape.
At the time of our visit, they had plenty of Christmas stock; baubles, tinsel, fairy lights and door reefs. They were selling a 2.2m high, pine affect Christmas tree with a few pine cones for an extortionate 4500LE. They also put a modern twist on some traditional seasonal items and sell cool, metallic Christmas tree ornaments for 320LE. As well as this, the fairy lights they sell aren't just appropriate for the winter season; some are adorned with deep purple gemstones and the ones with Chinese paper lantern shades can be enjoyed all year round and cost around 120LE.
They also sell a range of miscellaneous items such as glass tumblers (65LE-80LE each), unusual, glitzy, flower shaped fridge magnets (65LE for a pack of four), china trinket boxes, book marks and pretty hanging wall decorations.
@Home is one of the more expensive home accessory shops in Cairo, as most items are imported from the international company, Parlane. But despite the prices, it is a refreshing shop, bringing up to date, chic and elegant pieces to homes in Cairo.