Imtenan: Neighbourhood Honey Shop in Maadi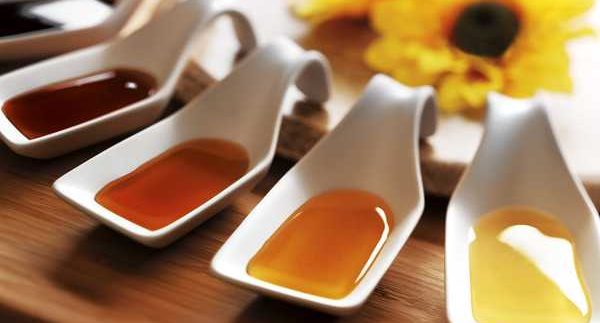 Cairo appears to be embracing
the trends of healthy living and organic produce recently, evidenced by the
increasing number of shops and supermarket shelves stocked with organic food
products. Among Egypt's
bourgeoning health-conscious companies and retailers is the premium Egyptian honey
brand Imtenan.
In a newly opened small shop on Maadi's Road Nine, Imtenan packs enough
variety to feed a village with honey and bee pollen products, natural teas, soy
and tea drinks, oils and pre-packaged nutritional snacks and more.
The brand was first introduced to the Egyptian market in the early
1980s, and has since transformed and grown considerably. Today, yellow
packaging and slogans of a healthy and happy lifestyle are packaged in the
brand's trademark bright yellow and green label.
Upon entering the shop, customers will experience a sensory overload
with the selection of honey and bee pollen products on display. Medium 500ml
glass pots contain honey infused with thyme, liquorice, peppermint, lavender,
ginseng, echinacea, eucalyptus, anis, karkadeh and more. Prices of honey types vary
depending on the supplements added and range between 12LE up to around 20LE.
Besides the herb-infused honeys, pots of crystallised bee pollen and honeycomb
can be spotted.
A cooler in the corner by the cash register counter contains a few
varieties of soy drinks by Vitamilk and Lactasoy, as well as jars of honeys and
bottles of Relax green tea beverages.
On the adjacent shelf that takes up the entire other wall, expect to
find a plethora of local and imported organic teas, including large bags of
basil tea (for around 7LE) and marjoram leaves by health food brand Nutria.
What makes the Imtenan shop stand out the most are the three large
stainless steel honey dispensers that gleam behind the main counter. These
contain what the helpful shop attendant deemed the brand's premium-grade honey,
which can be poured into different size jars at customers' request. The honey
can then be infused with various supplements and flavours upon request. One
large jar is available for around 500LE.
Another specialty of Imtenan is raw mountain honey, available in 500ml
containers for 500LE. Other noteworthy objects spotted are the heavily crystallised
honey spreads, available in chocolate, peanut butter, other nuts and plain
flavours. Delicious when paired with toast or croissants, this makes for a
sweet and nutrient-filled snack or breakfast.
We left the latest addition to the Road Nine strip weighted down with
more jars of honey than we knew what to do with, curiously taken in by Maadi's
newest specialty shop.