Isis Supermarket: Downtown Deli Since the 1960s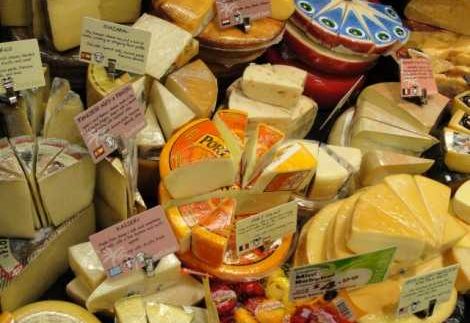 When the AUC
campus moved from its Downtown Cairo location to the middle of nowhere, many nearby
shops and cafés sadly lost a significant amount of profits and patrons.
Previously, AUC staff, faculty and students swarmed the surrounding venues,
inducing a significant amount of success for shop and other business owners
alike.
Located on the
corner of El Falaki Street
and Mohamed Mahmoud Street,
Isis Supermarket is an iconic image of this situation. Open since the early
1960s, this small but sufficient supermarket has long been a go-to joint for
quick grocery shopping backed by outstanding customer service.
Owner Sherif El Hosainy
runs his shop efficiently; it is always staffed with smiling, helpful faces.
Not only is Isis open 24 hours a day; but despite
its tiny space, it's filled from floor to ceiling with the majority of daily
foods and household products that you could possibly need. Prices are closer to
wholesale prices and thus much lower than if you shopped at one of Cairo's major
supermarket chains.
While they have
your standard selection of junk foods, breads, milk and dairy products and
more, they never seem to be running out! Their stock is always full and if
there's something that you're looking for and it happens to be missing; they'll
gladly inform you when the truck arrives next.
One of the best
things about Isis is its fresh cheese and meat
selection. From rumi to cream cheese gouda
and white cheddar; the deli attendants cut their cheese with precision and orders
can be made to fit your every request. 8LE for a quarter-kilo of white cheddar
is a great price compared to other shops, and the cheese is always thick and
filling. Deli meats, including salami and chicken luncheon, are comparable at
11LE for a quarter-kilo.
Isis may
be one of the only supermarkets around Downtown that is still selling
cigarettes for less than 10LE. Other non-food-related items are available,
including toiletries, laundry detergent, safety pins and incense. The delicious
Panchavati incense sells for 1LE, while a hefty bag of Tide detergent nears
38LE.
Isis does
deliver and always arrives in a timely fashion. Because employees speak
English well; it's a useful delivery service for expats and foreign
year-abroad students in Downtown Cairo.