Itnoj: Chic Accessories in City Stars
City Stars Mall, Omar Ibn El Khattab St. 2nd Floor, Shop #209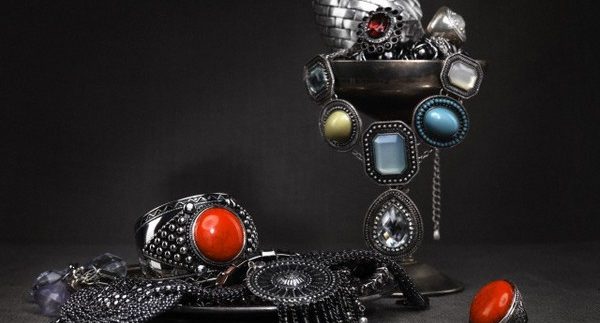 It's true that
accessories can either make or break an outfit, and as much as it is hard to find,
classic attire is even harder to accessorize. This explains our delight when we
stumbled upon the busily decorated display window of Itnoj in City Stars, only
to find out its inside display more impressive, well for the most part.
Itnoj features some
classic, carefully decorated and sculpted earrings and necklaces; it has a wide
collection of jewelled rings that are available in many designs; as well as charms
in a variety of muted colours to choose from. However, it was pretty
disappointing to find out that the stones used were nothing precious or
semi-precious, which didn't help much in explaining their 250LE price tag.
A pretty peacock
feather earring (120LE) caught our attention with its bold green and blue
colours that stood out from the packed displays filled with gold and silver
accessories; most of which have a hint of a red colour incorporated in their
design. We also noticed a pair of light gold earrings (95LE) that have an architectural edge with their bent rhombus shape.
A short necklace with
several heavy strands (195LE) would be ideal with a simple dress or an evening
top to highlight its copper and silver tones. Another long necklace with a
heavy sparkling charm on it (250LE) would arguably be enough to accessorise a
whole outfit.
Besides conventional
accessories, Itnoj features a couple of purses in different styles and sizes;
from the tiny mirrored lipstick holder (95LE) to a trendy grey and beige fur
evening purse (595LE). It also stocks on light shawls, such as one with traditional prints
of black and white checkers and a big red rose across its length
(330LE); or a dressier one with shiny streaks of gold threads, flashy
embroidery and sweeping long fringe (350LE).

Despite the increasing
number of accessories' shops in Cairo's shopping centres, only few stand out
with creative designs. Itnoj in City Stars has a colourful, more mature collection
of accessorising items and fashionable jewellery, shawls and purses – making it
worthy of a visit.