Kare Design Cairo: Home to Design-Savvy Furniture Rarities
11am - 11pm, 7 days/ week -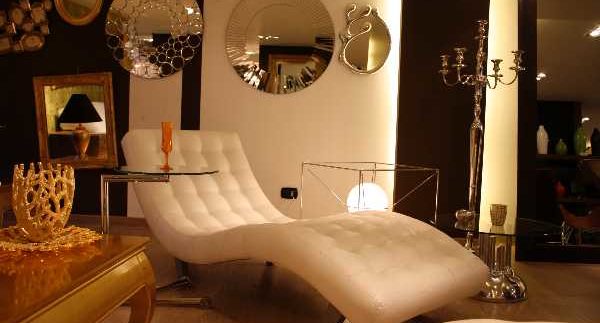 Most furniture and home accessories stores in Cairo lack a sense of what is current. Kare
Design Cairo is one of the few stores going against the grain and making
products available that are trendy, funky with a great sense of humour.
A global German brand that opened its Cairo stores in 2009, Kare Design Cairo's
style is modern with an edge. They sell eclectic home accessories and furniture
pieces that are drawn from different ages and countries. Entering the shop is like stepping into Andy
Warhol's factory, but with colourful Buddhas and images of the English Queen.
In the Heliopolis
branch, most of the home accessories are on the main floor. Miniature geometric
vases and large retro colonial vases form a line above a row of luminaries,
shaped like 19th-century lanterns and milk cartons. Other fun accessories
include hand-sized piggy banks shaped like the symbols of UK and US currency, as well as ashtray
tables in the shape of life-sized fire hydrants.
The walls are adorned with large mirrors of different styles. From regal
and romantic 18th-century wooden frames to geometric and industrial
metal frames, there's probably a mirror for anyone's fancy.
Upstairs, large prints of James Dean, cute bulldogs and scenes of New York City are hung by
funky clocks. One clock has two hands and displays four oversized numbers
clockwise: three, six, nine and twelve, making for a minimalist modern style.
Kare's signature of funky-meets-sleek is also reflected in their
furniture. A beautiful black vanity is disguised as a side desk. Upon lifting a
portion of the table, it nicely props up a mirror and vanity compartments. Oversized desk lamps, of various styles spring over sleek black vinyl couches
for a retro-vintage feel. Tufted sofas, recliner couches and armchairs are
displayed on area rugs made of palm-sized circle appliqués. Other fun furniture pieces include sitting
benches that look like they were basket-weaved but are made out of metal.
Kare Design Cairo is a great furniture and home accessories store. You
can count on Kare to be modern, current and have a sense of humour. Lets be
honest, who doesn't want to live in a space with those qualities?
The price point is expensive, though, compared to most Egyptian
furniture places. Furniture pieces like vanities start at around 7000LE and
floor lamps start at 2400LE. That being said, if you're shopping at Kare on a
budget, they have some affordable items like the piggy banks for 50LE.