King Digital: Well-Stocked Camera Shop in Downtown Cairo
15 Roshdy St.(off Mohamed Farid St.)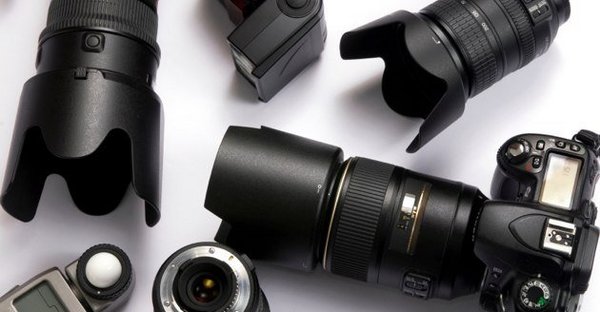 What is it about
having to trawl through narrow unlabelled streets, dodging traffic and getting
lost for hours in order to find a certain shop in Cairo? From experience it is
always the best shops that don't want to be found, rather hidden like a gem, unknown
to most.
Camera shop King
Digital is one such gem that took some time to find. Located in Downtown Cairo in Bab El
Louk, you have to pass swarming polluted streets, roads laden with potholes,
and an array of shops selling zimmer frames and cheap bicycles to get to it.
Once you spot the
dirty orange sign hung high, you will identify exactly where the camera shop is. The
building is run down like most in this area, but is occupied by many
businesses. There are other shops on the premises that sell camera equipment,
however they are not nearly as well stocked as King Digital.
Walk up to the first
floor and you will spot a sign directing you to the entrance. A jumble of
tripods is arranged outside including more expensive, sturdier brands to cheaper,
flimsier ones – depending on your needs and budget. When you enter the small shop
you are greeted by a mountain of accessories, from camera bags, old fashion
wooden photo frames to the ubiquitous wedding albums complete with tacky covers.
The shelves are
crammed with all kinds of photography equipment, from professional to semi-professional
with a small range of popular SLR cameras, mainly Nikon and Canon. There are also
a wide variety of Nikon, Canon and Sigma lenses, wide, prime and telephoto. You
also can pick up SD cards, mounted flash units, lens hoods, lens filters (75LE), studio
lighting and camera cleaning kits (60LE).
Most digital SLR camera prices are
better than Radio Shack, with a Nikon D3100 with a lens kit
costing 3600LE at the time of our visit, but warranty terms and conditions are uncertain so ask before
purchasing.
The staff are supposed
to be knowledgeable and answer any query you have but we found one particular
employee unable to respond to our technical questions in English, and we
assumed he didn't know in Arabic either. Some of the staff were willing to help,
but be warned about the lack of attention.
After ten frustrating
minutes another employee assisted us who was more helpful, and we went away
with a Nikon 50mm manual focus lens with 1.8 aperture (850LE).
The availability of
photography equipment is really hit and miss, so
make sure you ring up and check if they have what you're looking for before you
make the journey to Downtown Cairo.
In Cairo it's hard to
find a reputable camera shop where the prices won't burn a hole in your wallet.
King Digital is a haven for those searching for hard to get equipment but at an
attainable price. Just make sure you read up on any technical information
regarding the equipment you want to buy as you may have a difficult time
getting the answers you want.