La Borsa: Colourful Shoe Shop in Nasr City's Genena Mall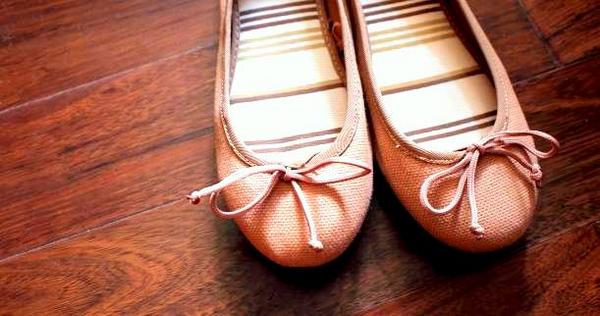 If you are
anything like this reviewer, you equally enjoy and dread shoe shopping. We know
how tempting it is to treat yourself to a nice pair of shoes every now and
then, but we also understand that that said treat often comes at a
not-so-little price.
Cairo's
prices are growing at a frantic pace and finding quality footwear that looks
good and doesn't break the bank is one hell of a tough job. Located in Genena
Mall in Nasr City, La Borsa offers a somewhat hit-or-miss shopping experience.
Behind the
shop's exterior glass display, multiple pairs of shoes were found placed in a
haphazard fashion. Much to this reviewer's amusement, plastic red apples were
strewn about among the shoes for decoration. How apples and shoes have anything
to do with each other remains a mystery.
The sales
attendant was a bit too helpful. We truly appreciated how much he wanted to
assist us, but we prefer to do our shopping quietly and with as little
distraction as possible.
La Borsa is
a colourful shop; it seems to carry a never-ending stock of red items: red
ballet flats, handbags, wedges, high-heeled sandals- you name it. We were also
able to find a patent leather rainbow-coloured handbag. Such items are not
exactly our style, but if you have a taste for flashy colours, La Borsa fits
the bill.
Silver and
golden high-heeled sandals are also on offer in a variety of styles, with a lot
of studded faux jewels. Handbags are available in similar colours starting at
175LE; a particular golden and silver striped handbag stood out.
Lizard print
handbags also filled up a good section of the shop, starting at 195LE. Other
items included a black handbag with red, yellow, blue and green flowers (175LE)
and a much simpler white bag with only purple flowers (195LE).
La Borsa
also stocks boots. Available at much cheaper prices than other shops, a pair of
knee-length pleather boots sells for 120LE and oxfords with a copied Gucci
monogram sell at 75LE.
Other
eccentric items included purple sandals, sequined silver, golden and brown
ballet flats (100LE) and sandals with a red bow. Random collections of
flip-flops can also be found around the shop.
This
reviewer purchased three pairs of the same ballet flats in different colours
(65LE each). Although we are generally against this fashion faux pas – of buying an item in more than one colour – the
ballet flats were too comfortable to pass up on.
La Borsa
might not be the first shop that this reviewer considers for new shoes, but now
we know that it would never hurt to give it a try.