La Fromagerie: French Cheese Stands Alone in Cairo
9, Road 231, on side street next to Crave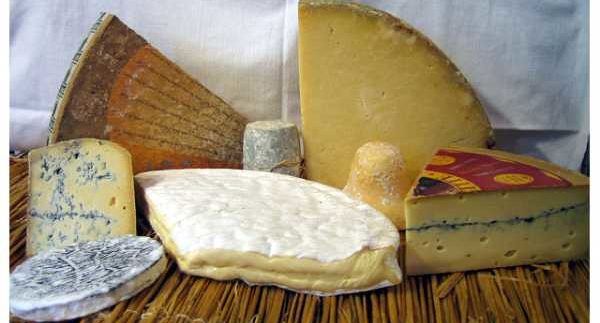 Located on a quiet street corner in Degla, La
Fromagerie brings high-end quality cheeses to Egypt, boutique-style. The
shop is Cairo's
nod to Parisian fromageries and Saturday farmers' markets, and a veritable
heaven for those craving a gourmet European selection.
While the atmosphere is not as quaint as we
had imagined, it is thankfully highly air-conditioned. The small shop boasts
a deli counter laden with a reasonable stock of soft Camembert, hard parmegiano
reggianos and pungent blue cheeses of varying size and shape. From genuine Emmental
to crumbling Chevre, all genres of dairy delicacies are on display in chic
stainless steel and glass cases, each carefully presented on a bed of delicate greens
and decorated with tantalising red grapes.
The atmosphere
is cool, clean and elegant; we almost felt as if we were browsing a jewellery
display case instead of a refrigerated deli counter. We could barely keep
from swooning over the array of rustic artisan soft cheeses, herbed and
spiced goat cheese, potent Roquefort
(around 300LE per kilo!) an array of Emmental, Gruyère and Munster, brie,
Camembert and creamy Capris de Dieu (around 100LE per kilo).
Of course, such distinct French offerings have
a catch: the merchandise starts at about 50LE for the tiniest sliver of a light
Brie and goes up to several hundred LE for a substantial wheel. Remember; you're
not only paying for your coveted purchase, but for its journey to Egypt and
the elegant atmosphere that it enjoys before making its way to your pantry. Be
prepared to pay around 400LE for a modest assorted platter.
A basket-lined corner of the delicatessen offers
rustic loaves of French bread. The dough is reportedly flown in regularly from
the motherland and baked in-house daily. The loaves pair exquisitely with a
soft-shelled Brie, and for 30LE for a hearty baguette; you'd do well to splurge
on a chic Euro snack.
Pre-packaged cheeses include well-known
brands such as Boursin and President, which you can find in supermarkets such
as Metro and Seoudi, but are available here in larger sizes. Two high tabletops
sit in the front window, where you can wait for your order to be packaged or
wrapped.
La Fromagerie
may not be the place to pick up your basic sandwich fillers; but it's ideal for
dinner parties, gourmet cooking and a taste of la France .