La Maison & Co: French Furniture Brand in Designopolis
Cairo-Alex Desert Rd, Km 38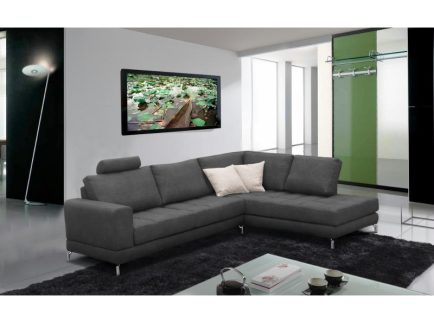 La Maison & Co. sits in one of Designopolis'
prime locations on the front walk. The layout of the furniture shop is
reminiscent of an old colonial house – a legacy of its former name La Maison
Coloniale. Thankfully, it has been recently re-named and is now better known as
La Maison & Co., although the philosophy and style of the shop has not been
affected.
The overall style and layout of the shop is
refreshing, including Oriental-style as well as modern furniture. That said, this
is not the place to go if you're looking for ornate Louis XV–style furniture –
nor is it the place for slick, ultra-modern furniture. The niche market that
they tailor to is neither modern nor contemporary – but you can expect to find handcrafted
wood as well as more minimalistic, modern-style furniture.
The signature mark of the shop is quality
craftsmanship and well-worked fabrics – although they hold a limited selection
of the latter. That said, quality comes at a price; two-seater sofas and
L-shapes come in leather or fabric and range from 20,000LE all the way up to 60,000
LE.
The good news is that their pieces are mostly compact
and will fit easily in a small sized apartment. A selection of six-seater elm
wood dining tables with matching chairs and buffets are particularly notable.
It is the little tidbits make this place worth
your time if you're shopping on a budget, though. Sets of elm wood boxes are
simple but well crafted (2,900LE), lampe bergers which serve as both purifiers
and air fresheners range between 380LE and 1,000LE. Handmade wood vases range
from 2,000LE – 3,000LE while ceramic statues can be found at 300LE – 500 LE. Also
a favorite was their colorful selection of jars and ceramic bowls and plates
(300LE – 600LE).
A limited collection of ready-made cushions (300LE –
1,000LE) was available at the time of our visit, but their bright cashmere
throw covers drew our attention as a favourite for any home (3,000LE).
Also available at the time of our visit were
summerhouse style sofas in bright colours and floral patterns (49,000LE +). After
probing, we found that they also sell bedcovers (1,800LE – 5,000LE) and artificial
plants made of bamboo (3,000LE – 4,000LE)
Classy corner bars (12,000LE -14,000LE) are
practical and a beautiful addition to any home; an elm wood console with a
bench and set of three stools can serve as a dining table is one of their more
memorable – and affordable – pieces (8,800LE).
The more interesting accessories included
handcrafted model airplanes (300LE-6,000 LE) and Chinese-style lamps (300LE).