Lehnert & Landrock: Orientalism Gone Wild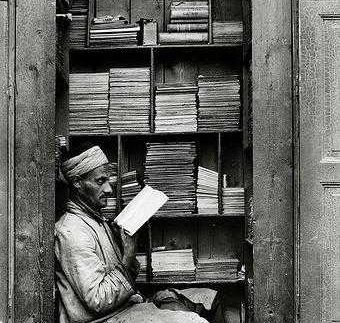 Lehnert & Landrock were Austrian and German travel writers, explorers, anthropologists and photographers who travelled throughout North Africa in the early 20th century and took artsy pictures of anything they fancied – mostly naked young African girls. Many of their prints have now become iconic of the region and can be seen at various tourist hot spots. I once saw an enormous blow-up in Dahab – who knew beach bums loved their art.
The best place to go for the largest selection is the flagship Downtown store that they established themselves, where you can buy as many original prints of the Tunisian Berber girl in traditional headdress as you like – I certainly did. Prices aren't prohibitive, neither are they cheap, though after first resisting I eventually succumbed to the lust for a piece of sepia history.
In case you're wondering, they did actually shoot more than bare-breasted girls. Camel-filled Bedouin desert scenes, old men in shop fronts, and feluccas on the Nile round out quite an impressive collection. Pay them a visit if only to relish in a bit of colonial nostalgia.