Livres De France: Charming Little Bookshop in Maadi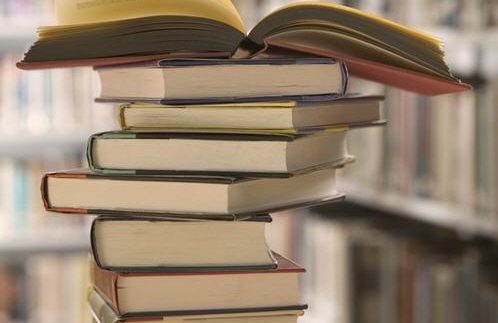 Bookshops are one of
the many essential trademarks of Maadi. Indeed, one can almost expect to find a
bookshop around each corner of each street. However, as is customary with the
world of retail, there is sure to be some top contenders and, unfortunately,
Livres De France is not one of the most striking.
The shop is fairly easy
to find; surrounded by brambles and climbing bushes, with a small, neatly hand
drawn sign depicting the name of the establishment, you'd think you stumbled on
a fairy tale cottage and the air it exudes is certainly inviting. The entrance
is discreetly tucked away on the side of the building, almost too discreetly to
notice, and you'd think you're in for some fabulous discovery of one of Cairo's
most well-kept secrets.
However, the interior
is somewhat of a letdown. The shop consists of a tiny open space, crammed to
the ceiling with books and an opening at the back that leads to a slightly
larger children's books section. The large window on the far left wall allows
ample sunlight to stream in and, coupled with the white-toned marble of the
floors and the cream coloured walls, gives the place a sense of grandeur that
certainly does not fit it. The books are put on display either by being stacked
on the floor, in boxes or on rickety tables and shelves and are so jam-packed
that it is difficult to peruse a book or pull it off shelf for further
inspection without risk of toppling the entire collection to the ground. They
are also tightly sealed in plastic wrapping, and while this may be an added
bonus as to preserve the books and maintain their sense of newness, it makes it
much more difficult to give the books a closer look.
Most of the books on
display are mainly restricted to the French language, either original works or
translated from both famous English and Arabic authors (such as Nageib Mahfouz,
Paulo Coelho, etc.) There is an 'English-only' section, but it mostly consists
of books that pertain to ancient Egyptian history. The books are reasonably
priced, ranging from 60LE to 80LE for paperbacks, and up to 200LE for hardbacks,
depending on how new the book is. There are also several books on languages,
and their accompanying dictionaries on sale. The most eccentrically pleasant surprise is probably the stray cat that
the shop owners have seemingly adopted, and that now takes residence on a plump
pillow under the cashier.
Overall, while Livres
De France may certainly be a charming place, it is not one that necessarily that
stands out. The fact that the majority of books are French is a serious
drawback. However, it may certainly appeal to some niche tastes that can't
otherwise be satisfied in more mainstream bookshops, and with a little bit of
polishing, could be a force to be reckoned with.