Luxor Co. Alabaster Production: Alabaster Accessories in Maadi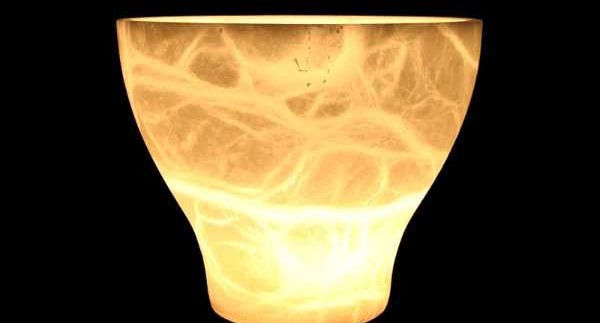 Alabaster has been used in Egypt for thousands of years, dating back to
the time of the Pharaohs. Whether you're
visiting an ancient temple or taking a stroll through Khan El Khalili,
it's easy to spot the many uses that alabaster is known for, including
household items and ritual objects.
Over the years, the production of alabaster has become so widespread in
Egypt that the majority of it is completed by work of the machine. However,
we've come across a little shop on Road 231 in Maadi that still serves a
selection of raw, handmade and unique alabaster materials.
Situated next door to the Hubbly
Bubbly café and across the street from La
Bottega Italiana is the Luxor Co. Alabaster Production shop. Beautifully
decorated and easy to spot from the street with its tastefully designed window
arrangements, you can't help but pop your head in and take a look around.
If you're clumsy, please beware. The shop is rather small and seeing as
how there's a large amount of (read: breakable) alabaster filling up a rather limited
space; it's quite easy to miss where you're going and send a piece plunging to
its death.
What's great about this place is the variety of objects being sold from
small, circular candle holders (25LE) to larger lamps made of pure alabaster
(300LE and upwards). Unlike the machine-made variety; the materials have a raw,
translucent and unique look, and they are utterly beautiful when lit up by a
candle or two.
For 40LE, a small rectangular alabaster holder comes fitted in a hand-engraved
metal casing, which is magnified when lit from the inside. Our favourite is the
larger one, though; tall enough to be a coffee table's centrepiece, the metal's
Zen design is a funky yet soothing addition to any room's decor. Functional for anything including a candle
holder or even a flower vase; the alabaster holder will cost you around 60LE.
The sales staff members have always been pleasant and usually quite
willing to knock a few LE off the price. If you happen to be in the area; check
out the shop. From the reasonable prices to the pretty looks, it might just
have you swooning for a new piece of home decor.