Massimo Dutti: Affordable But Not Amazing
City Stars Star Capital: 2 Aly Rashad Street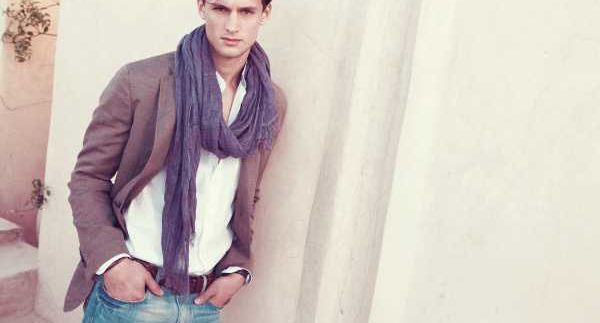 City Stars is arguably the shopping centre of Cairo. This mini-metropolis is often cited as
the place to go to for most, if not all of your shopping needs. However, one
area has been lacking: casual and affordable men's fashion. We're not saying that
there is zero men's fashion– we're just saying that most of it is not casual
and/or not affordable– something along the lines of Banana Republic, J.Crew or
Eddie Bauer would be nice. Massimo Dutti fills a fraction of this gap nicely,
although not with the American preppy style of J.Crew.
Buying men's clothes is always a gamble: too fashion forward and you may
not be able to pull it off; too cheap and the quality suffers. The fashion styles at Massimo Dutti range
from the regular polo shirts and khaki pants to conservatively patterned suits and
suit separates. To reiterate, the Italian fastidiousness and unique slimming
style is constant throughout all items. Sadly, not all of us have the figure to
pull it off; pot bellies are not welcome.
Nonetheless, Massimo Dutti should be a stopping point on your way to
reinvent your wardrobe, and it's almost a certainty that there will be
something to catch your eye.
This review would not be complete unless we mentioned that Massimo Dutti
also has women's wear. A couple of visits with fashion-conscious female friends
revealed articles that look great on the mannequin, but not so much on real
humans. The accessories (scarves, bags) were universally praised; so once
again, you'll be certain to walk out with something
The sales staff are friendly enough– when you can find them.
Unfortunately, the tradition of having fashion-ignorant staff continues; and
they will probably not be able to help you make a choice if you're shopping
solo. A silk scarf was purchased for 250LE, while a pair of olive drab men's trousers
retailed for 550LE. Both were quality items and well worth the price, while an
attractive-looking leather and canvas bag (1000LE) failed to impress at closer
inspection; and it was barely worth half the price tag.
All in all, Massimo Dutti isn't a place that you'd buy an entire
wardrobe from; but you would certainly be remiss not to buy one or two special
items to add some flair and sophistication to your daily garb.