Matchbox: Cotton for Everyone
21 El Mansour Mohamed St.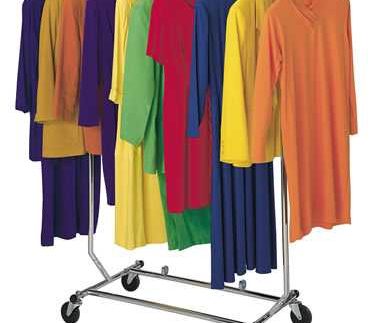 It may be easy to miss
Zamalek clothing shop Matchbox, as it lies in the bright orange and yellow
shadow of neighbouring Fostok, but this shop is worth an occasional visit.
The mostly cotton
clothier stocks a variety of brands in men's, women's and children's
clothing. At Matchbox, you'll find an
assortment of sportswear, casual cotton t-shirts, baby clothes, dresses and
jeans. The space is fairly large for a shop
on Mansour Mohamed Street, but many of the clothes are tightly packed on the
racks, so you'll really need to dig through some sections of the shop. This is especially the case for the women's
section, where the smallest of Matchbox's three sections fits the largest
amount of merchandise.
An overwhelming rack of
hanging jeans in the centre of the sales floor holds pair upon pair of fashion
staple from names like Mustang (110LE), Massimo Supply, and t3 jeans
(85LE). While a majority of the names on
this rack aren't well known, styles vary from bootleg to flare and straight leg
in a variety of washes and distresses at very reasonable prices. The women's tops include tunics and tee
shirts, and although many are rather over-embellished; a nice selection of
incredibly soft, lightweight, Egyptian cotton shirts were available at 14LE a
piece, and a well-made periwinkle golf shirt for around 35LE stood out from the
crowd.
A children's section to
the back of the first floor houses clothing suitable for children of a variety
of ages from young babies to preteens. A
number of brightly coloured, silkscreen toddler-sized t-shirts were on hand at
27LE, while the even younger can be outfitted in a number of striped Old Navy
tops for just 19LE. Knee-length cotton
dresses by B&G (24LE) are amongst the selection of older children's wear.
The entire upstairs is
devoted to men's clothing. A series of
Cavallino button-down shirts in various colours and stripe patterns (80LE) are
on display along one wall, while a bin of Hawaiian shirts were on offer at 10LE
apiece.Matchbox stocks several items by
Adidas such as track pants and football shorts (44LE), as well as golf shirts
by Ultra Club (29LE). Matchbox's men's
section is its most versatile, carrying sporting attire, casual garments and
professionally appropriate apparel.