Mobaco: Egypt's Answer to Polo
Cairo Marriott Hotel & Omar Khayyam Casino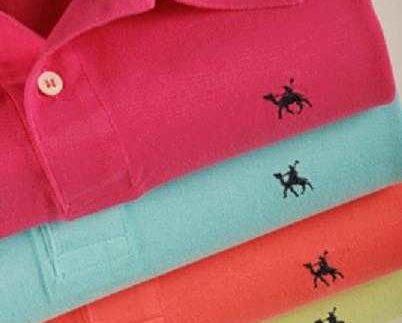 The
famous camel logo polo shirt is now 35-years-old, and it's what Mobaco has
built its brand on; specialising in shirts made from the finest Egyptian cotton
fibres. They now produce a full line of clothing made from cotton, cashmere,
silk and worsted wool. Starting with only a dozen employees in a small factory,
Mobaco now has over 30 stores in Egypt.
The store's
Zamalek branch in the Cairo Marriott Hotel is marked with the sign New Man, a
French brand that is distributed by Mobaco in Egypt. The store is tiny but still stocks enough of
a variety to get an idea of their style, and buy something on the go. On the cheaper side, classic white trousers
and linen trousers cost 170LE, while the brand's classic polo shirt sells for 100LE,
and its fitted version sells for 120LE.
On
the more expensive side, several items hit 290LE upwards, such as the office
suits, which start at 350LE by the piece, and silk shirts start around
300LE. Cuts are classic and basic and
not exactly fashionable, although a few variations in pattern, colour and fabric
are eye-catching, but not necessarily appealing to wear.
The store even stocks loungewear,
including shorts and jogging trousers, but the items' cuts and shapes were too
sloppy for us to care about the price. On the other hand, we did find an
adorably floppy white beach hat for 90LE.
There's also a kids' section, and a large section for men that is well-stocked
with dozens of button shirts in every colour and style, and tons of khaki trousers
to match.
Prices
are surprisingly affordable if you stick to the basics, though the quality is
only okay when compared to international polo shirt brands like Lacoste and Ralph
Lauren. However, Mobaco's prices being
one eighth of what one would pay at either of the other stores make this store
a cheap and interesting local alternative. And the relaxed service is much appreciated.