Mohammed Ahmed: Egyptian Tailor-Made Suits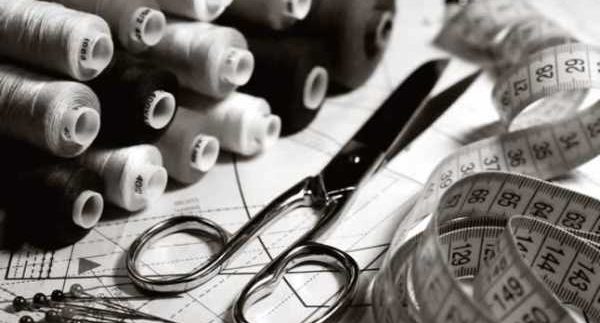 The sartorial path to finding satisfactory tailor-made attire in Cairo is fraught with
pitfalls, tourist traps and dead-end roads. To embark on a quest for Egypt's
quintessential, perfectly-fitting tailored item is not to be undertaken by the
light-hearted or weak-willed. To know yourself is to know what you want, and
the moment that Nirvana descends, and you realise
that you know what you want; Nirvana disappears. Ready-made or off-the-rack
suits won't do anymore. And so, another quest begins; this time to find the artisan who can transform an idea into reality.
In the old tradition of Saville Row tailors, Mohammed Ahmed stitches his
suits together piece by piece. Not a stick of glue is in sight. It's tough work,
but he knows it's what sets him apart from all the others. There is pride in
his work, and that pride is transferred to the wearer of his tailor made suits.
Inside a simple shop on El Gomhoreyya Street in Ramsis, this tailor has very
traditional inclinations, but he can be persuaded – albeit with a significant
amount of discussion – to put four buttons on a single-breasted suit, for
example. He has a limited and frequently changing selection of fabrics in-house;
on many occasions, we've seen high-quality mohair and 160S wool in a hound's-tooth
pattern.
If you've never had a suit tailored before, you will immediately enjoy this
experience. After an initial meeting with the tailor, where you are measured;
you must then agree on the details: cuffs, collars, hems, buttons, lapels,
button holes, and so on. Then you make an appointment to come in again for a
test fitting to fine-tune the measurements; usually within a week. After the
fitting, Mr. Mohammed tells you when you can come to pick up the finished suit.
Prices are agreed upon during the initial measuring, and are not
negotiable. This is a man who has the stature and demeanour of a rock, and is
as such, immovable on many things, especially the price.
However, he is also
fair, and you will find that for the quality of the stitching and the fit of
the suit, his prices are more than worth it. He charges in the ballpark of 500LE
to 600LE for a three-piece suit; but note that material cost is not included in this price.