Monsoon: Dependable Fashion in Maadi City Centre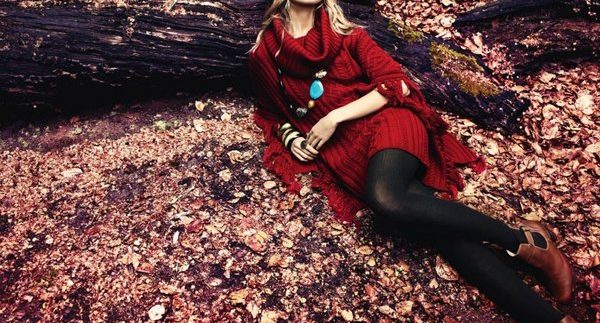 The seasons are shifting and new collections are out and about, giving Cairo's shoppers the eye from inside their exclusive shops. British brand, Monsoon, has two branches in Cairo this one being in Maadi City Centre. The shop is spacious and airy, void of hectic music and clamouring crowds. Going through their racks, there were indeed quite a few items up for grabs.
Beginning with the basics, Monsoon stocks soft cotton long-sleeved t-shirts for 165LE and has a pleasing choice of jeans/trousers in warm wintery hues such as black, purple and deep red (400LE). Open cotton cardigans go for 390LE, while a simple black tank top – semi suitable for evening wear – goes for a steep 260LE.
For the cooler wintery months, there is a choice of cosy, short dresses; a soft-knit orange version will cost you 620LE and a grey short-sleeved one is priced at 515LE. For something a little more embellished, a navy blue one for 620LE features tribal motif patterns.

A grey blazer with an intentionally worn finish caught our eye (620LE) as did knitted sweaters with a classic winter snowflake design (565LE). Woollen work trousers can also be found at Monsoon, priced at 670LE and they also carry a velvet coat (820LE) in an almost electric blue.
At the other end of the space lie more dressy options. Evening tops with glitter and beads are aplenty and priced between 400LE an 500LE. There are also sheer shirts with pretty designs as well as silk ones (565LE). Then there are the dresses. Not too over the top, you can find basic solid coloured dresses, such as one in pink, or some more sparkly. There are also a couple of versatile black dresses, with crocheted overlays. All the dresses ranged from 800LE to a little over 1000LE.
Monsoon also carries accessories with plain black pumps priced at 670LE and navy blue flats at 330LE. There are also a few bags, where a clutch with a bow goes for 330LE.
A notable portion of the shop is the kids' section, with princess-meets-ballerina options. With poofy dresses, adorned in sheer fabrics, shiny beads and pretty colours like powder pink, silver grey and white – it's close to many little girls' dreams. Dresses range at about 400LE and ballerina shoes around 200LE. There is also a choice of mittens (85LE), scarves (125LE), beanies and tights for kids.
Though some of the prices might cause a dent in your wallet, the quality of the items is worth it and we recommend Monsoon as a possible stop in your Cairo shopping spree.