Muse: Shabby-Chic Furniture & Accessories in Zamalek
48 Mohamed Mazhar St., 1st Floor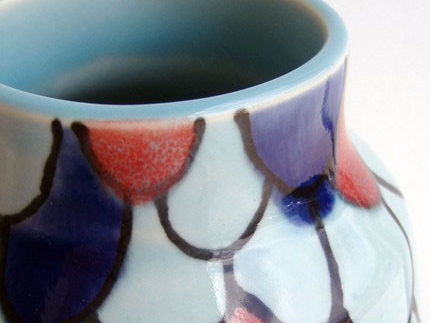 Muse in Zamalek is one of those shops that you've likely seen, possibly while on your way to
Sequoia
, but haven't actually been inside, or heard too much about. At least that's how we felt about this camouflaged furniture shop on Mohamed Mazhar Street.
From the outside you can spot the display window behind a tree. Parking can be tricky, but once you've sorted yourself out, up those flight of stairs you go to, what seems like, an aluminium panelled door. Ring the doorbell and voila, you have entered Muse.
The space is instantly inviting and the merchandise is alluring. The apartment space adds to its seduction with all sorts of rooms and corners luring you in. As one would expect from a furniture shop, Muse carries a variety of furniture ranging from sofas and dining tables, to house accessories such as lighting fixtures and pillows. The space is cosily crammed with items, so it's best to take your time sieving through them.
A basic beige, albeit top quality, L-shaped sofa stood at a price of 14900LE, while Persian-style carpets are sold for 12000LE. Other items in that price tag range would be any of their impressive wooden products – a prominent highlight in the shop. Large dining tables, side buffets and bars inspired by wooden barrels are just some of the wood works available. The finish of the wood is impressive, and the designs overall convey a shabby-chic image.
Accessories are aplenty in Muse. A wall filled with colourful pillows greets you in one of the rooms, where a single one stands at a hefty 390LE. Sizable artworks and big colourful vases are also available, as well as quite a few ottomans that are found all around the shop. With an option of a bigger size (3900LE) or a smaller one (1200LE), the ottomans come with all sorts of patterned and vibrant upholstery.
Muse carries a variety of lighting options as well, where a decently sized ceiling light can cost you about 3000LE. They also have a small selection of wallpapers.
While it was nice not to be hounded while we browsed through everything, it was also a bit annoying to have to keep asking for the price of something, where the shop attendee would then refer to a binder, locate the item, and then finally give the price.
Muse has a nice collection and is definitely recommendable to anyone looking to furnish a house, or buy a wedding gift. Though some of the items can come at more affordable prices, this is not the place to go unless you intend on spending some serious money.