Nile Stock: Practical and Cheap Clothes in Cairo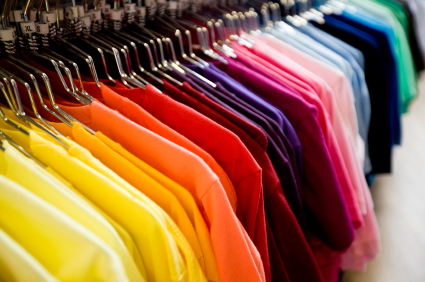 When shopping in Cairo, you may often face a struggle
between wanting to be covered in brands from head to toe and that little voice
inside of you insisting that paying 300LE for an undershirt is plainly
illogical. If you have ever experienced that inner struggle, you're in luck with
Nile Stock, your magical way out of this conundrum.
The same
company that brought us Red
Tags has another chain of bargain clothes shops. With five different branches
in Cairo, Nile Stock offers a huge number of on-sale items all year
long. What makes Nile Stock different from Red Tags is that the latter specialises
in bigger designer brands and generally more fundamental items of clothing.
On the other hand, Nile Stock is the kind of shop that
is nearly impossible to leave empty handed. No matter what you are looking for,
at least one of the many colourful t-shirts or comfortable sweatpants will
spontaneously jump into your shopping bag. There are many to choose from and
they are all very reasonably priced.
It took this
reviewer some time to find the Mohandiseen branch, despite its prominent
location on Gamaat El Dowal Street– it's actually located on the first floor of a residential building.
Most
of the shop contains items for under 100LE, including coats and knitwear. In summer, you can
find a whole stack of t-shirts, vests and tank tops in every imaginable colour and
fabric for as little as 14LE a piece. When it comes to PJs and sportswear, Nile
Stock is your answer: many of its soft cotton t-shirts would be very comfortable to
wear indoors.
Sportswear is also available in the form of t-shirts
or full training suits by Adidas and Diadora averaging around 90LE. However,
the kids' wear section takes up the biggest part
of the shop; including Gap shirts in pure, high-quality Egyptian cotton for
less than 50LE.
With its great quality and practical clothing at very reasonable prices, Nile Stock is one of
those shops where you can feel that the world is right again for a few moments. You
can still always get the coats and jeans from high-end brand stores, but for everything
in between, thank God for Nile Stock.