Onyx Silver Smith: Shiny Little Things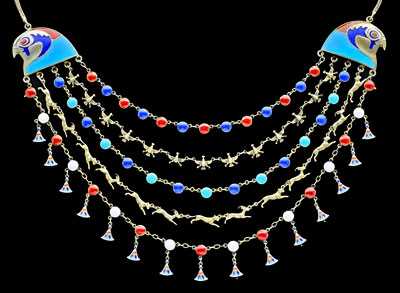 Maadi's Road Nine
is home to a slew of Egyptian souvenir shops selling everything from scarves
and stuffed camels, to kinky belly dancing numbers and loads of jewellery; and there are a few gems in the midst that are
worth checking out.
Across from Costa
Coffee and next-door to the Marriot Bakery is the Onyx Silver Smith with
jewellery-laden windows full of shiny little things. The shop's staff are happy
to help you, and won't hassle or pressure you into buying merchandise. Browsing
through the rows upon rows of displayed pieces can take a while; and the fact
that the staff give you your space is a nice change of pace.
From picture
frames and large platters, to smaller rings and dainty necklace chains; there
is a lot to look at. The store does specialise in silver, and the vast majority
of the pieces being sold are just that. Each piece is weighed and at the time
of our visit, a gram cost 5.5LE.
They have an
assortment of rings and pendants designed with delicately carved Islamic script,
and although they didn't have the exact script that we were looking for, they
were more than happy to put in an order for us, which takes a week maximum.
A simple and
rather modern kaf Fatima pendant sells for 25LE. For 125LE, a sturdy Ankh
bracelet comes designed with the top of the Ankh meeting the clasp, leaving the
design aesthetically simple yet altogether very well-made.
After your
purchases are polished with detail, complimentary jewellery pouches ensure they
are well protected while travelling. While the shop is definitely not an all-in
one-location for all of your jewellery needs; it's definitely key to keep in
mind for all of those last-minute pick-ups.