Organic & More: Egyptian and German Natural Fare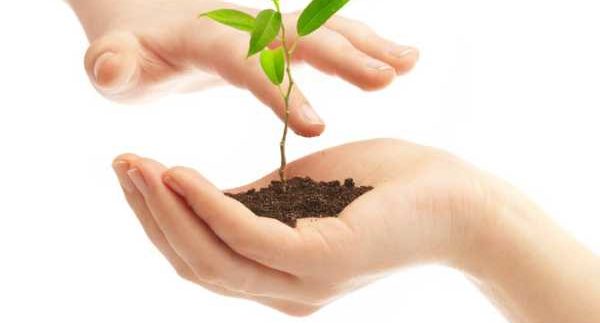 Egypt is proud to have a resident organic
conglomerate to its name. Organic company Sekem grows, produces and
manufactures natural goods that are sold throughout the Capital in most supermarkets.
The company prides itself on being a national initiative to further sustainable
development in Egypt, with an active community approach to preserving the
environment and providing consumers with a wide selection of organic, preservative-free
produce, condiments and more.
Tapping into the ever-increasing market for
organic vegetables and dairy produce, Sekem's organic food brand name Isis has specialty
shops throughout Cairo,
all of which have been recently renovated and rebranded to Organic & More.
Organic & More announces its presence on
Road 261 with an illuminated pale green sign that ushers shoppers into the
intimate space. Scents of organic spices waft through the quiet atmosphere,
where you can find tidy shelves lined with everything from German chocolates to
medicinal Isis teas for around 6LE a box.
The store houses a variety of the Egyptian
Isis products as well as several German brands, including juices, preserved
snacks and dense, multigrain, packaged German bread. The curious origins of the
brands on display are also telling of Sekem's legacy, whose German-Egyptian
roots dictate its biodynamic policies.
Perusing the hardwood floors of the shop's narrow
parameters, this is definitely the place for the specialty shopper: while the
selection is pretty sparse, it stocks some items rarely seen elsewhere in Cairo, from German molasses to Isis'
home-grown sweet sesame crackers (12LE a packet). Vitamilk soy cartons sit
alongside Voelkel Biozisch juices, from cranberry to lemonade to tropical fruit
flavours, and Mestermacher bread. A variety of Rapunzel chocolate bars are
priced at 20LE a piece.
Besides the resident German names, the
emphasis on local produce and products is clear. A few central shelves are
devoted to the natural products of cosmetic brand Nefertari, where you can find
local and natural balms, oils and salves, in addition to their plush cotton
terrycloth bathroom slippers (15LE).
The back of the shop should please new
parents, or make a thoughtful baby-shower gift. Cotton People branded
embroidered frocks (59LE), pinafores and dresses (62LE), booties and bibs by
Boibaby (9LE to 20LE) dominate the rear corner.