Patchi: Sophisticated Chocolate Gifts in Zamalek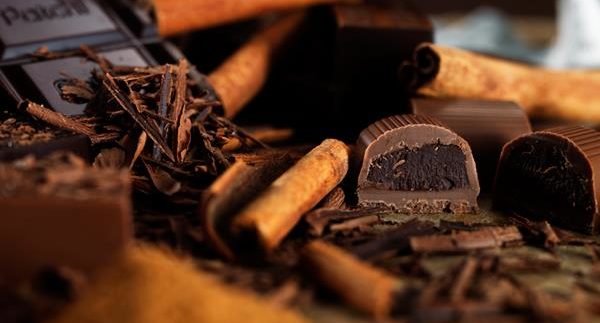 As an easy solution to avoid showing up to an occasion
empty-handed, one should never forget the simple and classic gesture of giving
a box of chocolates- and not just any chocolates. Go down to a trusted
chocolatier and personally select the chocolates, choose nuts or crispy bits,
plain chocolate or sugar free, make an event out of it.
A well known chocolatier in Cairo is of Lebanese origin,
Patchi in Zamalek can be found on a corner
at the intersection of Taha Hussien and Marashly Streets. Overall a bright
shop, the floor to ceiling glass exterior and clean lighting are crisp and to
the point.
They don't have a menu to select from, which would have made
the experience more engaging. To buy a box, they have a choice of Delux, Delice
and Classic assortments bought by the kilo and range from 175LE to 275LE. There
are also sugar free chocolates, candied almonds (dragée) and chocolate sets for children with the prices
between 80LE and150 LE.
Patchi
chocolates are certainly enjoyable with a variety of additions such as
croquant, wafers, hazelnut cream and rice crisps in dark milk and white
chocolates, all dressed in different shades of silver, bronze and gold wrappers.
The croquant crunches in a pleasing way, without being too sweet; the hazelnut
cream has an added crunch and really does melt in your mouth. They make their
chocolates without added preservatives or artificial flavouring; a likely reason
for their ongoing success. At the time
of our visit, the 'specials' were cheesecake and cornflake chocolates and were
part of the larger and most expensive group at 275LE a kilo.
Patchi also
sells quite a selection of house accessories. Glass vases, heavy ashtrays and
handmade boxes, all filled with chocolate, are between 500LE and1000LE, while a
set of 24K gold serving trays range between 800LE and1000LE. They seem to be
known for their arrangements and have a specific section for baby showers with
boxes being sold as high as 1000LE- for just chocolate.
If you
find yourself stuck on what to get someone, whether it's a get well present or
a celebratory one, always remember the convenience of a box of chocolates and
that like Forrest Gump; most people appreciate them. Patchi is probably one of
the more preferred options and rightly so. The quality chocolates are
consistently good and dependable, and their arrangements are quite sophisticated.
Perhaps a more frequent change of the 'specials' would liven up the selection,
as would an informative menu.