Payless: American Budget Shoe Shop Opens in Citystars
City Stars Mall, Omar Ibn El Khattab St. 2nd Floor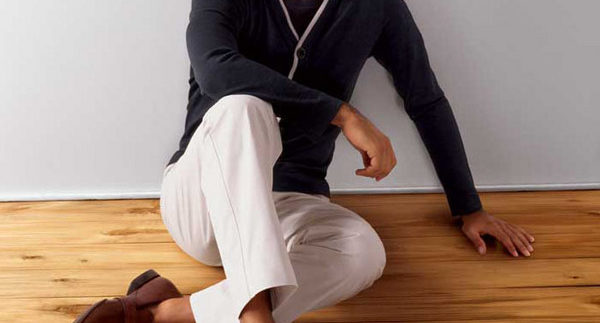 It wasn't exactly
like Cairo had a shortage of cheap bargain shoe shops, however, this didn't
stop Payless, the American shoe giant, from opening up a branch in Citystars.
Located next to Pinkberry, shoe maniacs now have a new haven to visit when on
the hunt for a new pair of shoes.

Payless' main
asset, in our opinion, is the men's department. Most other bargain shoe shops only
cater to women but Payless know the gents appreciate some affordable shoes as
well. Men's shoes range from size 38 all the way up to size 47. There are a
variety of shoes available like sneakers, moccasins but also smart shoes that
would go well with a suit. The most expensive 'smart' shoes are 250LE.
Trendy moccasins are available from 149LE and there are some decent flip flops
as well for 89LE, while a pair of sneakers will set you back 119LE. Most of the
designs are very contemporary and neat.
The women's
department ranges from size 36 up to size 44. Unlike the men's department
where most shoes have befitting designs, the women department can be somewhat a
hit or miss. A definite hit are the ballerinas. They are priced between 100LE and
159LE and are available in all colours with some having extra detailing like a
bow on top. The ones that are a miss are undoubtedly the high heels. Let's just
say if you are a fanatic about glittery Lady Gaga-style pumps,
minus the quality, then you might like Payless a lot. However, we did spot a modest golden pair with a
half-heel for 139LE as well as a pair of acceptable brown super high-heeled
pumps for 299LE.
There is a bag
department as well with items priced at around 200LE. We weren't too excited
about the designs, which were far to elaborate in design and lacking in quality. On the other hand,
the stockings and socks department offers for no more than 50LE and there were some
interesting designs.
There is also a
kids' department with most shoes not costing more than 100LE with plenty of options for both boys and girls.
Quality wise,
Payless isn't fantastic. Most of the shoes and bags scream 'Made in
China' and are manufactured from plastic. But if you are looking for cute ballerinas, you'll absolutely find
them here. As for men, though, this is a great option for finding new shoes.