Posh Boutique: Bright Hues, Small Selection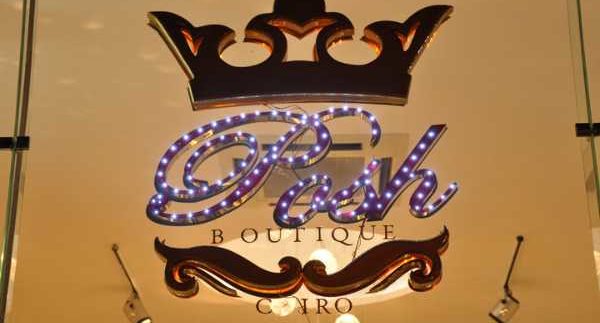 The beauty of
boutique shopping is that between enjoying top-notch customer service and unique
items, it tends to make for a pleasing, aesthetic experience.
Situated on Ibn El Nabieh Street
behind Om Kolthoum Tower in Zamalek, Posh
Boutique proudly boasts its concept through its name. The shop is quite small
and can only be accessed through the buzzing of the door bell; so don't be
confused when you try to open the door and have to wait for an escort.
Posh's decor is
composed of an all-white interior lined with small televisions blaring an odd
music video or two, which seems rather clichéd and sub-par for an independently
owned boutique. While the customer service was rather laid-back and friendly,
when it came to knowledge about the designers on display or which piece was
from which collection; empty looks were the only answers we got.
The latest Dina
Ayesh Night collection seemed to be taking over the store, and while word on
the street all boils down to glamour, if glamour is a mix-match of jewel-encrusted,
flowery gowns; then glamour it is. For 4440LE and 25% off, a flowing silk gown is
coloured with a green and yellow palette, and a halter top embellished with some
seriously big jewels.
While the selection at Posh Boutique is rather small
and uniformed with floor-length, brightly hued formal dresses, a more even
palette did a home on the shelf. A black mini-dress with a covered dash
of gold was made from a light sweater material in a draping fit, with small cap
sleeves for 2540LE with a 10% discount.
Simple black and
white gowns are also available along with a few pairs of stilettos and formal
clutches for a night out on the town. A neon green and black, gold-studded
clutch caught our eye but after seeing the dust smudges and the price tag of
1350LE, we decided to pass.
Although the
store's selection is small; if you're on the hunt for a formal gown, they might
just have what you're looking for.