Pronovias: International Bridal Franchise Shop in Mohandiseen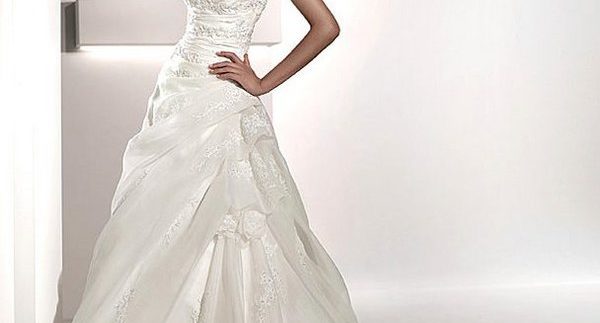 If there is one
thing that women absolutely love; it's dresses. We grew up watching films about
princesses in gorgeous gowns while striding down stairs. Every time
we see a red carpet event, we are jealous of all the actresses shining in their
million-dollar dresses. Alas, real life isn't a fairytale and most of us don't
become actresses who get to attend red carpet events. However, we do have
friends getting married and other legitimate excuses for splurging on a dress every
once in a while. And of course, most of us look forward to the most important
dress of all; the wedding dress.
Pronovias is a
worldwide chain specialised in bridal dresses and cocktail gowns. In Egypt, the
chain has three branches; one in Alexandria, one in Citystars and the
third in Mohandiseen, which this reviewer chose to visit.
Pronovias is located
just around the corner from Pull & Bear and opposite Lacoste on Lebanon Street, Mohandiseen. The two-floor shop is filled with dresses. Despite being such a high-end chain, not all
the dresses on display during our visit were that great. It's all a matter of taste of course, but some of the dresses
are just hideous. For instance one dress with ostrich feathers will make you
look like a large feathery mess.
Pronovias is quite
expensive. We picked out a fairly simple dress from the rack and saw the
shocking price tag of 8600LE. Another bejewelled black dress cost 5250LE. It
was a gorgeous dress with layers of chiffon and neatly placed diamonds but it's
still very expensive. We picked up another blue dress, which had turquoise
beads around the waist for 7190LE.
The most beautiful dress
was yet to come. Inspired by Flamenco dresses, the striking black gown had its entire
skirt build up out of layers. The dress was extremely heavy and it looked impossible
to move in. We got a little excited when
staff told us it had a 50% discount at the moment. Unfortunately, that meant it
was priced at 6125LE; still very expensive for this reviewer's taste. We only took a sneak peek at one wedding
dress. It was a gorgeous off-white gown embroidered with little pearls for a
whopping 22,700LE. You can complete your outfit with a tiara; the cheapest of
which starts at 1450LE.
Pronovias may be
pricey, but you get good dress service as well. If you buy a dress at Pronovias, it
will be custom-fitted to your size, and if you want you can have a matching shawl
or bolero made for your dress. The staff is very friendly and helpful.
If you
have the money and you need a dress for a special occasion, Pronovias is a good
option though its selection is rather hit and miss. If you're looking for
something more modest in style and trendier, you may not always find your dress
here.