Pull & Bear: Trendy, Affordable Casual Wear in Citystars
Citystars, Phase 1 Floor 1, Omar Ibn Khattab St.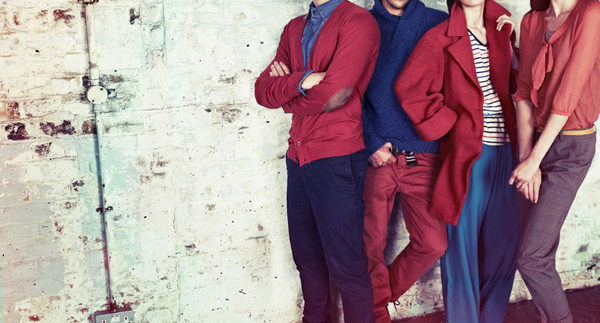 For
months and months, we passed by an empty shop whose lonely signage promised a
Pull & Bear. We were forced into believing that patience is a virtue and
when we saw construction workers walking in and out, we knew it wouldn't be
long. Then finally, Pull & Bear Citystars opened its doors. With great
anticipation we ran over, but sadly the new branch didn't meet our high expectations.

The
thing is, we had hoped this branch would be even bigger and better stocked than
the Mohandiseen branch. It's in fact quite smaller than the Mohandiseen shop and
is located in a corner of Phase 1's first floor (next to the massive Zara). What's
quite remarkable about the Citystars branch is that the men's department is
bigger than the women's. What the hell, Pull & Bear? That's just
not right. The clothing is of relatively good quality and most of the
prices are fair. The best thing is the arrival of a new collection every six
weeks; so you're guaranteed to regularly find trendy and up-to-date clothing.
The
style of Pull & Bear is laidback, casual clothing with a fun edge, clearly
targeting a younger Cairene crowd. The t-shirts for instance usually have fun
prints or texts on them. They usually follow a certain theme that changes every
collection like Disney, Looney Tunes or New York City. Usually, the shirts in
this collection start at 79LE for women and 129LE for men. The jeans at Pull & Bear are usually
pretty funky and start at399LE for women and 499LE for men. Comfortable hoodies
cost around 299LE for both sexes.
Pull
& Bear usually has a wide array of cute little dresses. Mostly, they have very
feminine floral designs and ruches. At 399LE, they are a bit expensive, though. When it comes to shoes you had better give Pull & Bear a pass. They are
mostly plastic, of bad quality and expensive to boot. We found some simple
sandals for 459LE, while ballerinas cost between 259LE and 499LE. Both are
overly priced compared to what you'd find elsewhere.
If you
are looking for a coat; then definitely head here. Most coats cost between
499LE and 799LE. The latter price gets you a nice black coat with a fur cowl.
Most of the coats are timeless and simple so you can easily wear them for two
seasons or more. The best thing about Pull & Bear is undoubtedly the sale,
where items are usually reduced by 50%. Because the stock changes so quickly,
they basically have sales all the time. The staff is friendly and approachable,
though they are usually busy folding. However, we still prefer the Mohandiseen branch
over the Citystars branch.