Qirtassiyat Diwan: Journals Galore
177, 26th July st., Zamalek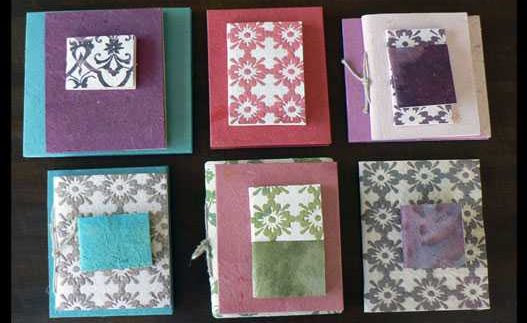 With branches all over Cairo, Egyptian bookstore
chain Diwan is known for its selection of quality stationary as well as its books, which is probably why the chain decided to open its very own stationary store, Qirtassiya.
Located on 26th of July in Zamalek just a few blocks down
from the original bookstore location, this two-storey shop is filled to the brim
with cheap to moderately priced stationary items that also make some great gifts.
If you're anything
like this reviewer, a journal is not only a must but also a purchase that takes
time; with a lot of heart, thought and detailed searching involved. Journal
connoisseurs, rejoice! Qirtassiya's selection is wide-ranging, from
international lines to locally-produced and handmade notebooks.
For all of the
Moleskin notebook lovers out there, the store might possibly have the largest
selection in town with several colours, shapes, and sizes available.
The Abdel Zaher
line of notebooks is proudly made with genuine leather and handmade, natural
papers, while the styling represents the authentic spirit and colours found
within Egypt's
culture. A genuine leather journal will run you 75LE. A little easier on the
wallet, the Nafeza collection includes journals, also made from natural
resources, starting at 24LE. Nafeza aims at reviving the art of environmentally
sustainable paper-marking in Egypt,
which you can learn more about here.
From stationary
to office supplies, Qirtassiya offers a non-conventional take on typically
boring-to-buy items such as scrapped folders (52LE) and memo mouse pads (80LE);
packaged with a brightly designed mouse pad and memo pad to match.
For the kids,
Diwan has a slew of kits, puzzles and colouring supplies. Take a look upstairs
if you're looking to have your purchase gift wrapped. There is an extensive
selection to choose from for all of your wrapping needs and Qirtassiya staff doesn't
skimp on decoration: the clerks are quick, efficient, and carry out seriously
detailed wrapping jobs.
Stop by the store
and have a look around; you might just find that perfect new stationary item
that you've been searching for.