Red Tags: Mid-Range Brands Reduced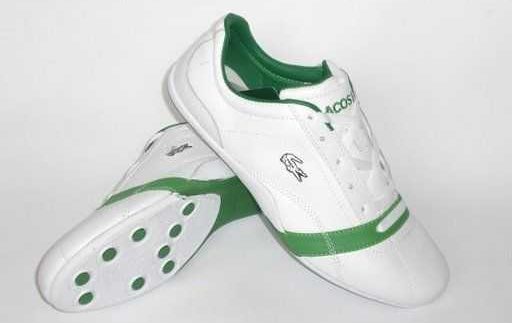 If you're tired of waiting for your favourite store to put up that
heavenly 'On Sale' red banner – sending an adrenaline rush through every
shopper's body– you no longer have to. Now, Cairo has got a department store that offers a
variety of mid-range designer brands at bargain prices all year long.
It's not just a store; it's more of an entire shopping mall on its own. Its four
stories contain almost every fashion-related item you can think of: jeans, t-shirts,
suites, swimwear, lingerie, footwear and other accessories. The clothing is
displayed in an attractive, easy-to-dig-through way, and the best part is that
it can be experienced without the deafeningly loud music that plays in many
stores these days.
Once in, the new summer collections are noticeable in bright colours of red, orange and lime green. Prices are mostly around 40% or 50% lower than
those in official brand stores, but many are still high even after the reductions. The
first floor contains menswear and accessories; such as leather wallets in
high quality material for around 170LE as well as footwear, mostly by Lacoste, proudly
displayed in the entrance.
The women's wear department has a good variety of t-shirts starting from
80LE to 170LE, including brands such as Esprit and G2OOO, in addition to light
summer dresses, colourful beach slippers and bags. The helpful shopping
assistant explained that some of the items were on 30% sale on their already-reduced
prices, making it impossible for us to pass up the opportunity.
If, like most shoppers, you're worried about your kids getting bored
while you shop or you just want them off your back, make your way to the fourth
floor. Not only will kids be pampered in designer clothes and cute baby
wear outfits, they will most probably refuse to leave the place after they see the kids'
playground, so be careful; they may start to crave shopping even as much as
their mums do!
Red Tags really makes shopping a pleasant experience, and we Cairenes no
longer need to feel deprived of those shiny Paris designer logos. To say the least, this
store is worth the long drive over.