Rue 9: Imported Meats & Cheeses in Maadi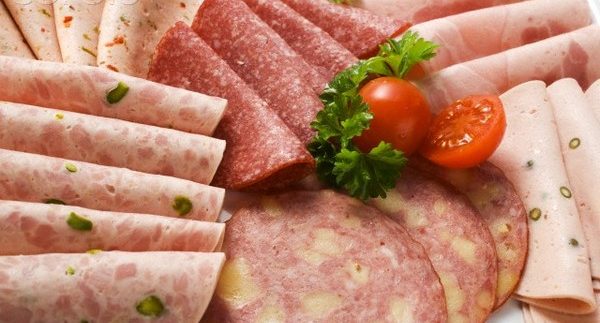 Maadi is well known
for its eclectic community and the best thing about this is that food from
all over the world can be found there. Along Road 9, you may have
noticed a cute little shop with bright blue doors, tucked away in a corner underneath
Golden Dragon restaurant. The venue looks like a little piece of Greece in
Cairo and offers items scarcely found elsewhere in Cairo.

Rue 9 is a delicatessen that primarily carries wine and luxury food items such as cheese and pork.
Yes, you read it right; pork lovers can indulge in all the different kinds of
pork Rue 9 has to offer. If you love your eggs with bacon then this is the
place to go shopping for your Saturday morning breakfasts. Though bacon is available in Cairo, we've never seen it looking as good as the bacon at Rue 9. The
meat was a perfect light pink and at 95LE a kilo, it is also very affordable.

People with a more refined taste will appreciate the Prosciutto de Parma that
is flown in from Italy, although at 520LE a kilo, it is fairly expensive. The European meat delicacies don't stop
there as there is also Mortadella at 195LE a kilo and Bratwurst
imported from Germany for 150LE a kilo, while the Dutch are represented by Cervelaat for 75LE and Gelderse Rookworst for 55LE. Since all the meat is imported, it has of
course been deep frozen and therefore might have lost some of its taste.
There is also a
cheese department carrying imported cheese, primarily from France and Italy.
Unfortunately the cheese department is a bit less exciting than the meat
department; most items look like they were purchased from supermarkets abroad
and transported to Egypt. There was
a selection of five mini pieces of Camembert available for 48LE and finger
cheese was available for 25LE.
Spanish saffron, an
indispensable ingredient for paella, was also available at 18LE a pack. Rue 9 sells a wide assortment of Abo Auf brand nuts and packages
of dried fungi porcini, useful for spicing up your pastas and risottos, were for
49LE.
Rue 9 alsp offers various local wines such as Ayam, Beausoleil and Leila; they cost the same as they
do anywhere else.
The meat department
is definitely Rue 9's main asset, though the cheese and wine departments failed to live up to the same standard. The staff is very friendly and helpful and the shop is
open all week except for Sundays.