Samir William: Beauty and Cosmetics Haven in Heliopolis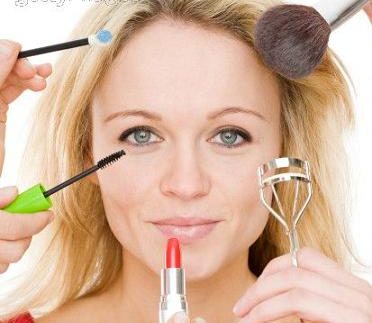 Looks
can be very deceiving. Take Samir
Williams for instance. From the outside, this inconspicuous shop on Korba
Street in the Roxy area of Heliopolis looks like an ordinary pharmacy. However,
inside it's huge shop filled with makeup, hair appliances and real hair
extensions.
The front
of the shop is dedicated to makeup and perfume. A huge variety of brands is
available like Kyrolan, Pupa, Essence, Nivea, Bourjois, Mavala, l'Oreal, Luna,
Deborah and Florelle, as well as perfumes by all the big brands such as Calvin
Klein, Armani and Chanel. Samir William also has a small collection of
Victoria's Secret Body Mist bottles (95LE). The makeup department isn't the
most interesting aspect about this shop; the hair department is.
Samir
William functions as a wholesale outlet for hairdressers in Cairo. There is a
great stock of rollers, brushes, hair dye and aplliances such as blow dryers
and straighteners. Most of the brushes cost between 30LE and 50LE. There are
brushes for every hair type and length. In between is also a small section with
fake eye lashes (21LE) and handy gadgets such as a small mirror with led light
(17LE). Because Samir William is a wholesale outlet, it sells large bottles of
shampoo and conditioner that you would normally find at hair salons. Available
brands are Garnier, John Frieda, Pantene and many more. Most of the bottles cost
between 100LE and 200LE.
Now, if
you have been searching your whole life for electric booties or gloves, they
sell them here for 150LE. For those who don't know what they are; they're
basically socks for your hands or feet that warm up and make your skin soft.
There are facial steamers as well priced at around 195LE. There is also a huge
variety of blow dryers and straighteners available at average market prices: expect
to pay between 100LE and 700LE.
At the
back of the shop is a section for hair extensions and wigs. We have been told
the hair comes from India, which is a well known market for extensions. The
price of the extensions is based on how much they weigh: 85 gram costs 480LE;
and you will need approximately 150gm if you want to go from short to long
hair. If you just want to add some hair for the volume, you will be fine with
80gram to 100 gram. There are wigs available as well and of course they are
very pricey. They are also made from Indian hair and cost between 2000LE and
5000LE, depending on how long and thick the hair is.
The
staff at Samir William is very friendly and helpful, but the shop is a bit
chaotic, which is mainly due to crowds of women testing out makeup, trying the hair
extensions and collecting shampoo. Expect to spend some time while you're here;
there is a lot to be seen.