Samsonite: Reliable Luggage in City Stars
CityStars, Omar Ibn El Khattab St.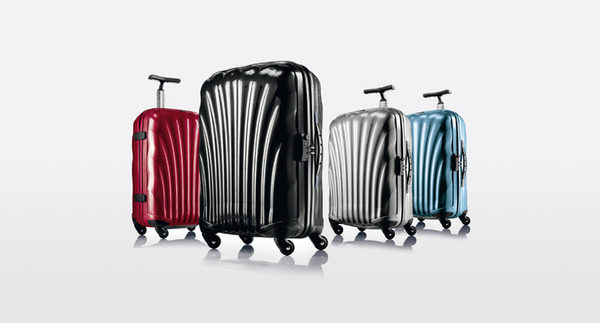 When it comes to
travel luggage, some believe that the lighter the better; others put quality
and style before anything else. Either way, a reliable travel bag is one of the
top items on any travel list and though these are readily available in the
expanding market of upscale, international brands in Cairo, Samsonite remains a
trusted brand.
Samsonite in City
Stars' second phase hosts different shapes of bags; suitable for different
purposes, each with a specifications tag that clarifies its materials and
properties. Samsonite bags also vary in sizes from large suitcases to laptop
bags and wallets; to the smaller travel items such as luggage locks – which are
as overpriced as everything else in the shop.
A medium-sized,
rolling tote (1995LE) comes in shades of black and grey that highlight its
square form; the bigger size costs as much as 4990LE. However, the bags do look
tough enough to handle rough usage, and the numerous pockets on their outer and
inner sides make them very practical. If you're looking for a fun suitcase that
goes with a relaxing trip to the beach, then you'd head straight to the
brightest corner of the shop that displays four cheerfully coloured, hard-back cases
in bright orange, blue and lime green (1475LE).
Besides the luggage
choices – that are so many you might need to alert a sales assistant for help –
Samsonite can also be a choice for everyday backpacks. In muted colours of
olive green and brown, the backpacks seem durable and are padded for laptop convenience;
they also have separated compartments for electronic gadgets. Prices range
between 500LE and 600LE.
If you don't fancy
carrying your laptop on your back, there are also shoulder laptops bags –
though there isn't much of a variety to choose from and their fabric/leather
styles don't stand out that much from any other laptop carrier, except for their
1395LE price tag.
Samsonite cares
greatly for details; from each stitch of fabric to supplying bags' key locks
and a handy pack of ear plugs along with a sleeping eye mask (260LE) for long
trips. Though their prices might initially dampen your vacation buzz, you get your
money's worth. The material, whether a fabric or hard plastic, is obviously
high quality and the variety of the bag styles make Samsonite a name to be
sought after for premium travelling luggage.