Seoudi: Exotic Fruit in Sheikh Zayed
Entrance Zayed 2000, Gate 9, In Front of Hadayeq El Mohandiseen Compound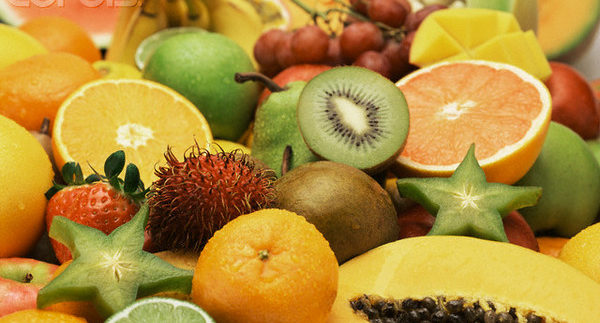 Having
opened its doors earlier this year, Seoudi Sheikh Zayed sports neatly arranged
aisles and spotless interiors. While it is a pleasant shopping experience for
residents in the area, this is not the place to go if you're looking for a
bargain.
The
two-story supermarket is neatly divided into food products (first floor) and household
goods, appliances and detergents (second floor). We were impressed by their
escalator system, which includes an escalator designed for your shopping cart to
go up and down with you.
As you
enter, a whole section to the right is dedicated to fresh produce. Most
varieties of ordinary and organic fruits and vegetables are displayed in
fridges and fruit stands; although we were disappointed to find that some of
the produce is not as fresh as it looks, so do check (or ask) for arrival
dates.
The real
treat has got to be the range of imported fruits, though. While they come at a
hefty price, they regularly hold exotic items like passion fruit (126LE/kg), redcurrant
(55LE/150 gm), blueberries (55LE/125 gm) and mangosteen (135LE/kg). They've
also on occasion had different types of imported mushrooms, dragon fruit,
lychee, seedless yellow melons, blackberries and papaya.
While bread
is baked fresh every few hours, only a few types are typically available at any
given time. The bakery also has a range of petit fours, pastry snacks (both at 70LE/kg)
as well as baton sale, cakes, and pastries.
A large
counter in the back is dedicated to cold cuts, meat, poultry and fish. Each comes
in variety of fresh produce, but pre-marinated poultry and cheese salads are
also on offer. Marinated and un-marinated chicken will set you back 26LE/kg, while
a shish tawouk cut and marinade costs 50LE/kg. All meat is locally produced where
both veal (106LE/kg) and beef (84LE/kg) are available.
For the
cold cuts, a variety of imported and local products are available, including Dutch
Frico Emmental cheese (60LE/kg), Halwani smoked turkey (77.50LE/kg) and salami
(63LE/kg). Accustomed to top-notch cold cuts from other Seoudi branches, we
found it didn't quite live up to its reputation and was inconsistent in quality
and cut.
Rows of
aisles down the centre hold a variety of imported and local dry goods, as well
as beauty products, chocolates and candy. While the selection is not huge, it
is well displayed and the staff are helpful. The frozen foods section is not as
large as other markets in the areas, but is neatly arranged and includes
imported items like London Dairy ice cream.
Upstairs,
we had to walk through a section dedicated to kitchenware and home appliances
before we reached the detergents' section at the back. The selection of
kitchenware includes pots, pans, trays, cutlery, and a variety of other
knick-knacks.
Quite
large, the shopping experience is pleasant even when crowded, and you're not
likely to find long queues or shoulder-butting shoppers at the counter.