SM Gallery: Classical Furniture Showroom in Heliopolis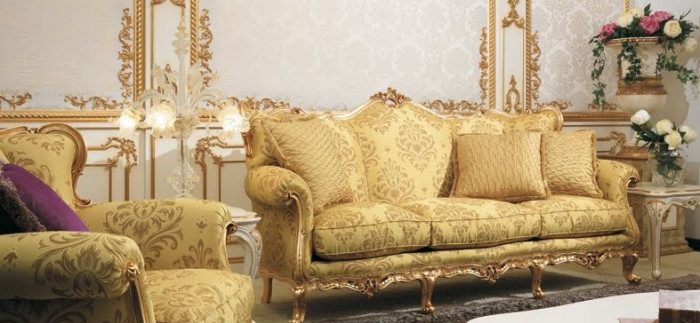 Unfortunately, with classic furniture becoming an outdated carryover of old Egyptian tradition, many of Cairo's established furniture shops have seen a decrease in popularity. However, arguably, mass-production has depleted the quality of home accessories and furnishings, and people are often drawn back to the sturdy workmanship of classical fine furniture.
Established in 1985, SM Gallery has survived the modern age through their resilience, and by merging classical craft with timeless design. Situated in a quiet side-street in Heliopolis, the gallery owns a small showroom on the ground-floor of an apartment building.
Walking in, we were greeted by an imposing staffer sitting behind a classical wooden bureau. The shop was cramped with four different furniture style sets and many fabric samples by textile company, Damask. Thankfully, we were left to our own devices without receiving inquisitive glances or aggressive sale-attempts as we browsed.
Though the company produces furniture for many different rooms in the house, most of the furniture on display was exclusively designed for salons. The pieces in the showroom were either in a French-Victorian style, with plush cushions, decorative tassels and luxurious fabric prints, or wooden framed pieces, adorned by elegant carpentry and moulding techniques. Sets start from 16,000LE and include one couch and two chairs, whilst coffee tables cost anywhere between 3,000 to 4,000LE.
The fabric on display is sold by the metre and costs around 150LE – 1,000LE with both bold and subtle classic prints, colours are kept to demure autumnal shades of red, green and brown.
SM Gallery prides itself on using imported ceramic tabletops, but always attempt to accommodate the personal budgets and taste of their clientele. Besides offering their standard furniture lines, the gallery also offers their services in interior design, home planning and decorating.
While not having the largest options on display, SM Gallery has an interactive catalogue situated in the store which allows customers to electronically browse through the company's extensive manufacturing styles as well as personally customise their desired options.
Although all traditional trades are struggling to compete with multinational factories, SM Gallery proves that a craft perfected to the highest degree of both quality and flexibility will, more often than not, transcend passing trends.