Soho: Local Boutique Fashion in Zamalek
118 El Aziz Othman Street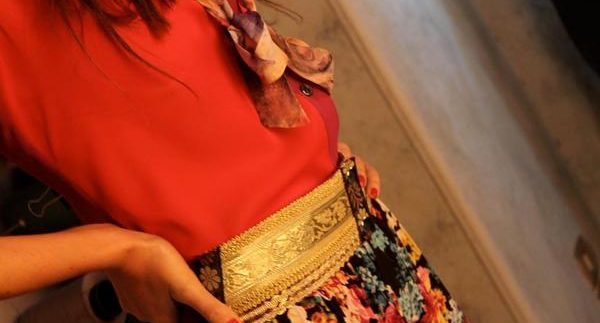 The best
thing about shopping in Zamalek is strolling past all the cute little boutiques
the island has to offer. Usually they are relatively hidden and Soho absolutely
deserves an award for being Cairo's best hidden boutique shop. The shop is
located in a courtyard just off Aziz Osman Street. Its neighbour is Italian restaurant Mezzaluna .
Soho's
interior is bright pink with fuchsia accents and bright white walls. With the
baroque funky wardrobes it kind of resembles every girl's decorating dream.
Unfortunately, like most exclusive boutique shops, the collection at Soho is
quite limited and most of the items are fairly expensive. The best part of Soho though, is that they primarily sell Egyptian brands like Amina K and me by Alia
and Dinz. Apart from clothing you can also shop for shoes, bags and
accessories.
Most of
the jackets we checked out cost between 1500LE and 2500LE. Shirts from me by
Alia are between 600LE and 700LE. The designs are quite funky but it's still
really expensive for a normal t-shirt. We absolutely fell in love with a gold
embroidered skirt by Hussy. In case you have a party coming up with a Pharaonic
theme you should absolutely get this skirt. It was 2400LE but hey, it's a one of
a kind piece. We also spotted some cardigans by Ella which were also 2200LE.
Though it is good quality we still find this a bit overpriced. At the time of
our visit there were also a few bikinis on display and thankfully they were on
sale at around 500LE. Most of them were simple halter tops with embroidered
stones and gems. While going through the racks, we also found some nice
cardigans for 525LE and blouses for 450LE.
The
fitting rooms at Soho are spacious and the staff is fairly helpful. However,
they do tend to follow your every footstep. Though some might find this
attentive we are not crazy about it. Despite having some unique pieces from some
of the best local designers it seems that Soho is just another high-priced
Zamalek shop. Most items you find here are sold in other shops as well and the
problem with unique designer dresses is you can only wear them once. If you
want to keep up with the latest fashion though, it doesn't hurt stepping in
here every once in a while.