Sports Mall: Darts, Dumbbells, Scuba-Suits and Speedos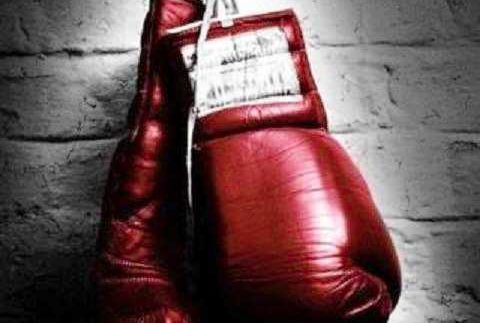 With countless sports shops dotted all over the massive city of Cairo, finding the perfect gear can be a challenge. Luckily, we've discovered one destination that carries it all. Have no fear; Sports Mall is here. For the athletes, gym-goers and sports enthusiasts among us, we know that life is as a lot easier if you have all your favourite sports brands under one roof.

Calling Sports Mall a mall is like calling a dwarf short- you're just being nice but it's a bit of an overstatement. There's nothing remotely glamorous about this three-level shop, but what it lacks in allure it makes up for in the propensity of sports accessories on display. Sports Mall pretty much has it all; selling accessories for tennis,fishing, billiards and darts… the list is endless.

The first floor is devoted to treadmills and elliptical machines, which start at around 2000LE and admittedly aren't the top range of brands you see at major gyms such as Gold's Gym and Samia Allouba. You can also find scuba diving suits, fishing rods and accessories, dumbbells, boxing gloves and punch bags.

For fans of yoga and Pilates, the first floor also stocks Pilates bands, yoga balls and well-cushioned mats, all for under 100LE. There's also a ballet section for kids, compete with tutus and ballet slippers. Round the corner, you'll find a well-stocked display of tennis and squash rackets including major labels such as Wilson and Dunlop.

The second floor stocks workout clothing, an equestrian clothing and accessories corner, and a respectable range of exercise footwear. The shelves display footwear brands such as Adidas, Nike, Lacoste and Hush Puppies, all of which were on sale at the time of this reviewer's visit. Clothing includes regular exercise tops and trousers by Nike and Adidas, as well as several lesser known brands. While their items aren't as trendy as the ones found in the Nike and Adidas stores, the fabrics are breathable and the prices are reasonable. Workout trousers and tank tops start at around 150LE.

The third and last level displays swimwear for men, women and children, as well as a well-stocked swimwear section for veiled women. We found some classic Adidas board shorts and one-piece swimsuits, as well as a small selection of Speedo bikinis and one-pieces. Prices range between 150LE for lesser-known labels and 300LE and upwards for Speedos.

A mall it may not be, but this store has pretty much everything you can possibly need in terms of sports accessories and clothing.