Style Man: Gift Stop for Men in Zamalek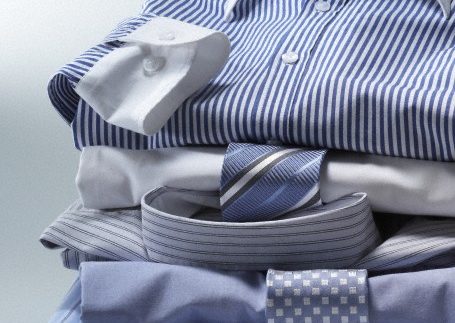 Women's clothing tends to get far more attention on Cairo 360 than men's and this doesn't seem fair considering how many males there are in Cairo that are in desperate need of a style makeover.
So walking down Brazil Street in Zamalek, Style Man caught our eye and we
thought; well why not.
It's a noticeable shop, being the only one on its block and
situated a little further up, closer to Mohamed Mazhar Street, it escapes the
mayhem that characterises the rest of the street. The shop at the time of
our visit was nice and calm with only the shop manager inside.
Style Man strictly sells men's clothing and accessories.
Essentially made up of two full walls of clothes facing each other, they offer
international brands from places such as Spain and Italy. Their collection
doesn't change often and currently they carry quite a selection of summer
clothing.
The most extensive item they carry are shirts, but they are also
the least tempting. Short-sleeved shirts are available in abundance and are
checked, striped or linen. The quality of the linen was nice but some of the
patterns were a bit off, either in colour or actual design; they came at hefty
prices of 675LE for the linen ones and 475LE for the regular cotton – the
reason for this is because they are the Spanish label, Mirto.
There are also a bunch of polo t-shirts and while some were
severely questionable, like one with a Hawaiian flower pattern, others were
simple and wearable with just a few stripes across the chest (375LE).
The shop also carries jeans and trousers; linen ones came in
subdued colours of tan and pale yellow and cost 675LE. While there are jackets
sold separately, they also offer a range of full suits with price tags ranging
between 3000LE-4000LE.
Apart from the clothes, Style Man offers accessories such as
ties, belts and footwear. The tie selection wasn't huge, but definitely
promising. A nice grey Lanvin one will set you back 450LE while others were
priced a little lower in the range of 300LE. They have a healthy collection of belts in different shades of brown and black, ranging from smart, formal ones to more casual examples.
The shoes, placed at the display window and part of what
tempted us inside, also came in different styles for various occasions ranging
from tie-up sneakers to more formal moccasins. The average price tag for a pair
is 775LE.
Apart from the linen trousers, the accessories are
more of a find than anything else. The prices at Style Man are undoubtedly steep and while some
of the items seem worth it, others such as the overly embellished shirts in
some cases, are not.